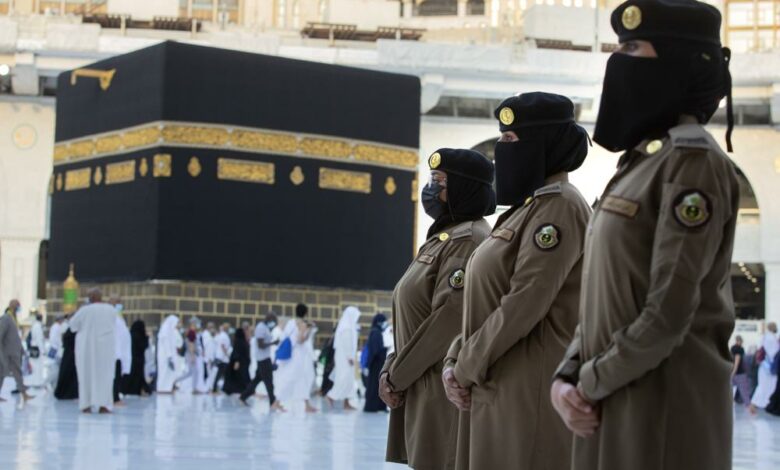 The General Federation of Egyptians in Saudi Arabia revealed on Tuesday the categories that will be prevented from performing the Hajj this year: along with  the costs that the Egyptian citizen will bear to perform these rituals.
During a telephone interview with the privately-owned Mehwar satellite channel, Vice President of the General Federation of Egyptians in Saudi Arabia Adel Hanafi said that "the kingdom will prevent those who travel to visit people living on its land from Hajj, and their visa will be stamped by preventing them from performing the ritual, but they are allowed to perform Umrah until the end of Ramadan month."
Hanafi indicated that "anyone who is not fully vaccinated against coronavirus, will not be allowed to enter the Holy Land during the Hajj period,".
Also "if less than five years have passed since the Hajj trip of a worshiper, the person will be allowed to perform Hajj this year."
Hanafi explained: "Egyptians who wish to perform Umrah must undergo 3-day quarantine in one of the approved hotels inside the Kingdom of Saudi Arabia, at their own expense.
Therefore the price (cost) of Umrah this year will not be less than LE 45,000, for the lowest category."
He continued, "Those who wish to perform the Hajj must apply to one of the companies approved by the Ministry of Tourism and Antiquities.
People can check the approved companies by visiting the website of the Tourism and Antiquities Ministry, as it contains a list of the names of these companies."
Hanafi continued "the next step for those wishing to perform Hajj to obtain a visa from one of the Saudi consulates in Egypt.
Unfortunately, no Egyptian pilgrim has been able to enter the Holy Land until this time, due to a major problem in the electronic connection between the Egyptian Ministry of Tourism and the Saudi Ministry of Hajj and Umrah."