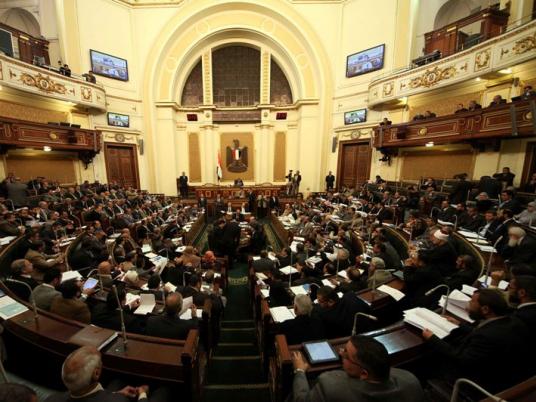 Al-Azhar sent an official letter to the Shura Council on Wednesday to state that three of its representatives had resigned, meaning the number of council members who have resigned has reached 30.
The three resigning Azhar representatives are Abdel Dayem Noseer, education adviser to the Grand Sheikh of Al-Azhar, Mohamed Mehanna, another adviser, and Abdel Hadi al-Qasabgy.
Noseer said in his resignation letter that President Mohamed Morsy's speech on Tuesday evening had opened the door to infighting among the people of the nation.
Ayman Haiba, a member of the
Ghad al-Thawra Party, and
Abdel Shakor Abdel Dayem,
head of the
parliamentary commission of the
Egyptian Democratic Party, have also submitted their resignations to Shura Council head Ahmed Fahmy.
Abdel Dayem said on Wednesday that the party would submit a collective resignation for its seven deputies on the council.
Edited translation from MENA