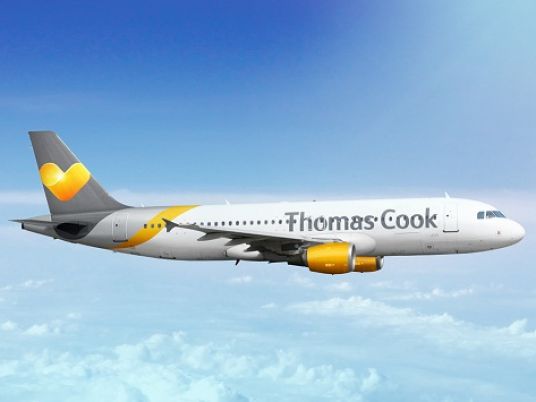 Thomas Cook cancelled its Sharm el-Sheikh holiday bookings and flight programs for this year as a result of the continued UK Foreign Office warnings over potential terrorist incidents, the company is instead increasing flights to Hurghada and Marsa Alam, The Sun reported.
The five winter flights per week that the company had scheduled – in the hopes that the Foreign Office decision would be overturned by winter – have all been scrapped and agents are contacting customers with bookings to offer alternative holidays or their money back.
"The UK Foreign and Commonwealth Office continue to advise against travel to Sharm el-Sheikh airport, and we have no plans to reintroduce a program to Sharm until after that advice changes," a spokesperson for Thomas Cook told The Sun.
In March, British holidaymakers were able to book trips to the Red Sea resort of Sharm el-Sheikh through tour operators Thomas Cook for holidays this winter, despite unchanged Foreign Office warnings against all but essential air travel.
Thomas Cook had around 20 packages offered starting November 2017, with packages for a seven-day holiday for two ranging from £596 to £1,144.
All tourist travel to the Egyptian resort town was suspended in December 2015 after a Russian passenger plane was downed, killing all 224 passengers and crew on board.
Since then, the British Foreign Office advice has warned that more atrocities are "likely" because "terrorists continue to plan and conduct attacks".
Thomas Cook is now scheduling two flights per week to Marsa Alam from November this year, from Birmingham on a Monday and Gatwick on a Thursday, according to The Sun.
"Egypt has been very popular this year. We're expecting more than double the number of UK customers compared with last year, over 150,000 bookings. We put on more flights for the winter season just gone and for this summer to keep up with demand," a spokesperson for Thomas Cook said.
Other travel companies, including Thomas and TUI, however, continue to offer winter holidays for next year.
International tourists have been slowly returning to Egypt , easing pressure on a key sector battered by years of turmoil. Visitors from China, Japan and Ukraine account for a large part of this growth.
In February, Egypt expressed dissatisfaction at Britain's refusal to lift the flight ban.
An Egyptian Foreign Ministry statement read: "The continued suspension of direct flights [from the UK] to Egyptian tourist destinations despite the progress that has been made in securing airports is not understandable and completely unjustified."
Britain and Germany both imposed bans on flights to certain places in Egypt following the downing of the Russian airliner over the Sinai Peninsula. Russia suspended all flights to Egypt and has yet to restore them.