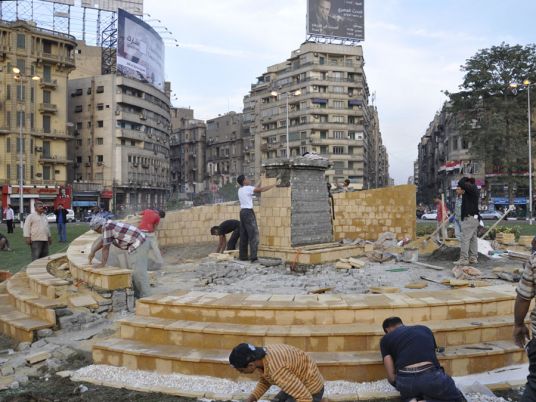 Qasr Al-Nil Misdemeanor Court sentenced three activists to two years of hard labor in prison for burning the Egyptian flag, smashing the Tahrir Square memorial and committing acts of violence in November.
The trial for Maikel Botros Ghali, Sherif Ashraf Al-Seirafy and Ahmed Abdel Salam Mahmoud took place at Abdeen court amid high security.
Video evidence showed one of the suspects ripping the flag apart and setting it on fire.
Meanwhile, dozens protested in front of Abdeen court and chanted slogans against the military.
Edited translation from Al-Masry Al-Youm