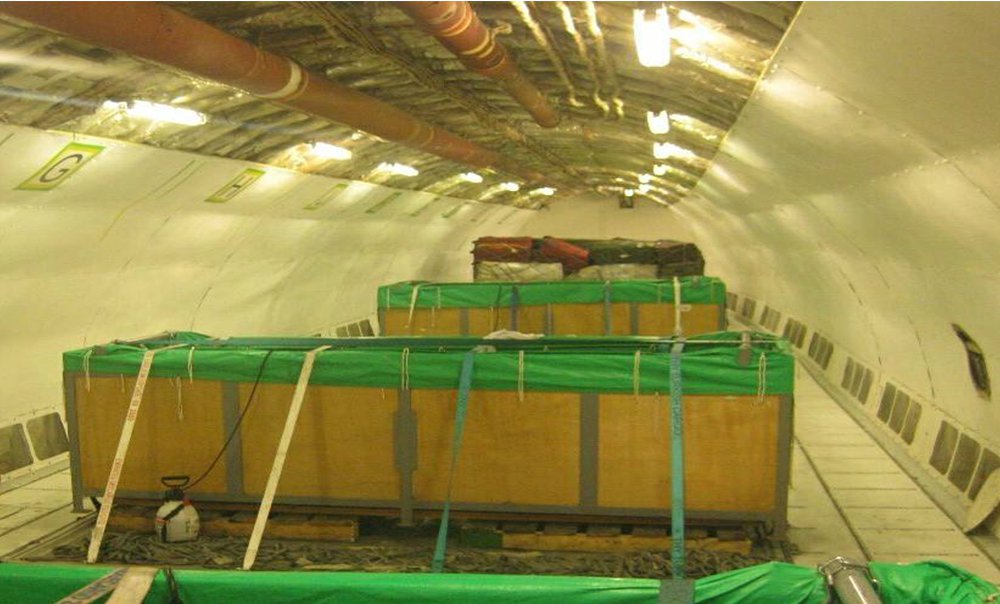 EgyptAir Cargo successfully transferred three live dolphins from Beirut to Hurghada on a cargo plane designed to safely transport highly-sensitive shipments, Al-Ahram Online reported on Wednesday.
Sources explained that the company applied international standards and procedures which moderate the transfer of such animals after obtaining official permits, in addition to identifying the quality and size of the water containers in which the dolphins were transproted.
EgyptAir Cargo sources added that a specialist medical team was onboard on the airplane to monitor the health condition of the dolphins throughout their flight.
In August 2017, EgyptAir flew three live dolphins from Sharm el-Sheikh to Beirut aboard an Airbus 300 Cargo aircraft. The three dolphins were transported within three water basins specifically designed to safely transport the large mammals, EgyptAir sources said.