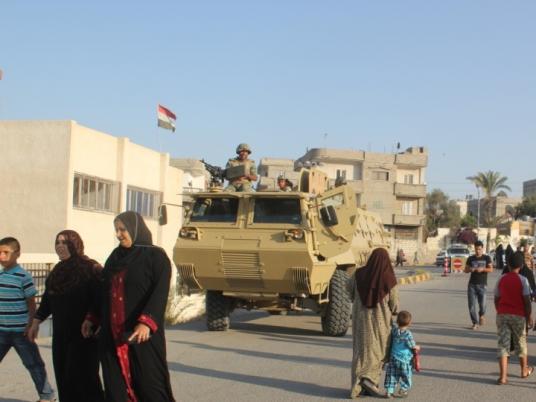 Security forces in North Sinai killed three extremists and arrested 23 persons suspected of supporting extremists in crackdowns on Monday, Armed Forces spokesperson Tamer al-Refaei announced.
A warehouse containing explosives and two 4-wheel-drive vehicles; 13 motorbikes: and 13 huts were destroyed in the crackdowns, he said.
An illegal tunnel was discovered and destroyed in Rafah City and two persons in possession of 20 packages of cannabis were arrested.
The military spokesperson later announced that the Air Force had targeted a gathering of leaders of Bayt al-Maqdis, a terrorist group in North Sinai which earlier changed its name to Sinai Province and declared its affiliation to the IS organization.