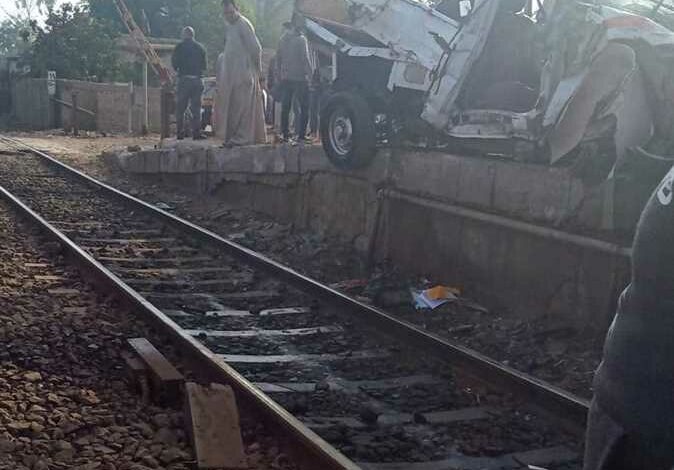 Three people were killed and another was injured when a train collided with a pickup car on Tuesday morning, security sources said, adding that all of the victims were in the crashed vehicle.
The car was passing the level crossing while the train 671 (Cairo- Itay el-Baroud) was moving. The accident occurred at 9 am. The investigations are ongoing into the reason behind the accident.
Train accidents have been a common occurrence in Egypt, with some resulting in a large number of deaths and injuries.
The recent rise in fatal train accidents has prompted Egypt's Railway Authority in September to up drug tests for drivers. It said that the measure comes to weed out all the drug abusers from working in such a critical environment. This will apply especially to train drivers, their assistants, and signal tower workers to reduce train accidents.
Egyptian President Abdel Fattah al-Sisi has ordered a rebuild of Egypt's national rail system in which authorities will update the lines, add new lines, and increase overall safety.
The railway renovation is part of a larger ongoing transportation overhaul that includes new high-speed trains, additional metro lines, and road improvement projects.
Transport Minister Kamel al-Wazir said in June that the railway development process includes the modernization of locomotives and coaches, at a cost of up to LE200 billion and is set to be finalized by 2023.
Once the comprehensive overhaul is done by 2023, Wazir added it will prevent accidents in the absence of human intervention.
The government aims to overhaul railway facilities though periodic updating of infrastructure and coaches, focusing on safety and aiming to utilize unconventional methods to provide further resources to implement developmental plans.