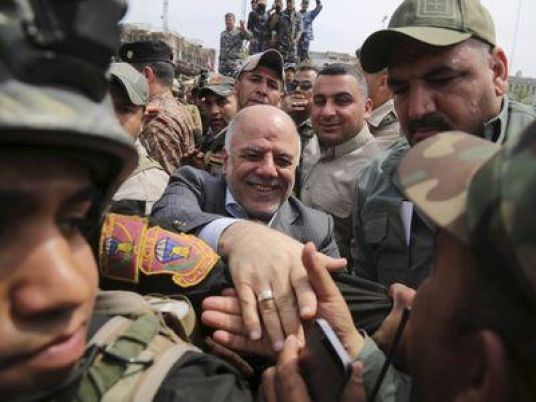 Iraq's top Shiite cleric, Grand Ayatollah Ali al-Sistani, directed Prime Minister Haider al-Abadi on Friday to take tougher measures against corruption and name politicians standing in the way of reform.
"He must be more daring and courageous in his reforms," Ahmed al-Safi, a representative of the reclusive Sistani, said in a sermon delivered in the shrine city ofKarbala.
Baghdad and several cities in southern Iraq have been swept by a string of protests against the poor quality of services, including worsening power outages that have coincided with searing summer temperatures.
The demonstrators, many of them secular Iraqis, have blamed the services crisis on corruption and incompetence across the political class.
Another series of protests is due to take place later Friday, this time with the planned participation of several top political figures.
Abadi took office nearly a year ago announcing tough action against pervasive corrupt practices that had come to symbolise the tenure of his predecessor Nuri al-Maliki.
Observers argue that while graft may be less open than it once was, the mechanisms of corruption remain in place.
In an attempt to assuage protesters, Abadi has imposed programmed electricity cuts on state institutions and top officials but Sistani said more was needed.
"He should not be satisfied with some minor steps he recently announced," Safi said.
Instead, the government should "make important decisions and take drastic measures to fight corruption and achieve social justice," he said.
"He should make the political parties accountable and identify who is hampering the march of reform, whoever they are," he added.
Abadi reacted immediately and promised to follow Sistani's advice.
"I declare my total commitment to the directions of the religious Marjaiya (Shiite religious leadership), which has voiced the concerns and aspirations of the Iraqi people," he said in a statement.
He said he would draft a plan to fight graft and invited other political parties to contribute.