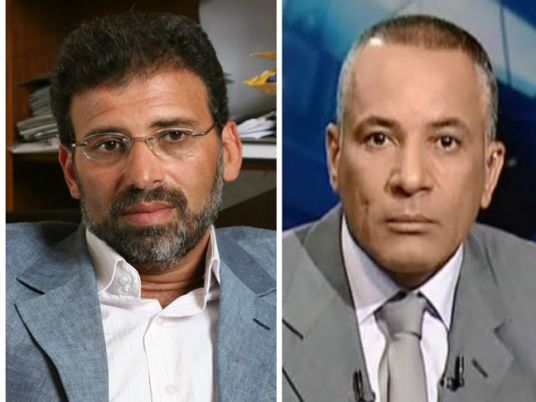 Top prosecutor Nabil Sadeq ordered a publication ban on case number 1290 for 2019 regarding coverage of another alleged pornographic clip from renowned director and Parliament member Khaled Youssef, according to the Al-Ahram website.
Pornographic videos were spread recently reportedly featuring Youssef and two young actresses actresses, Shaimaa al-Hajj and Mona Farouk, as well as businesswoman Mona al-Ghadban. The three women were arrested and accused of prostitution and inciting debauchery.
The ban includes visual, audio and print media and newspapers of all kinds discussing the case.
Last Wednesday, Sadeq issued a decision banning publication in a similar case for Youssef.
In December 2015, prominent TV host Ahmed Moussa had aired images allegedly showing Youssef engaged in sexual actives with a woman.
Youssef said at the time that the images were "100 percent fabricated" and Moussa later apologized for airing "personal images" of Youssef.