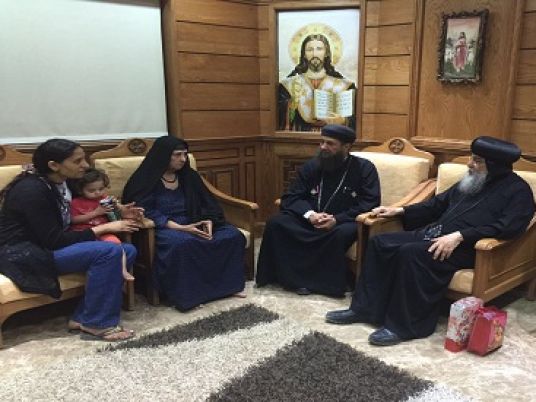 The top prosecutor involved in what is known as the "Lady of Karam" case has ordered the assignment of a technical committee to review the appeal against the Minya Criminal Court's decision to acquit the defendants in the case. 
The appeal was filed as soon as the court issued the ruling. The defendants did not attend the trial.
The court sentenced the defendants to ten years in prison for stripping a woman naked in Karam village, Minya, in January.
The village of Karam, close to Abu Qurqas in Egypt's Minya Governorate, witnessed a series of arson attempts and attacks on both Copts and Muslims living in the village in 2016.
It is rumored that the attacks came against the background of a rumor of a relationship between a then-married housewife and a married Coptic young man.
The mother of the Coptic man at the center of the allegations, Souad Thabet, said she had been stripped naked by a group of Muslim residents and forced to parade in the street. In response, a group of Copts set fire to houses and a storage room belonging to Muslim residents.
An investigation revealed that a total of seven homes — three Muslim and four Christian — were set ablaze. Two Coptic Christians were injured in the violence.
According to the Associated Press , Thabet told a US-based Christian satellite TV station that she and her family are unable to return home to this day, because of threats by Muslim extremists in the village.
Prosecutors initially acquitted the accused in 2017, citing a lack of evidence.
Edited translation from Al-Masry Al-Youm