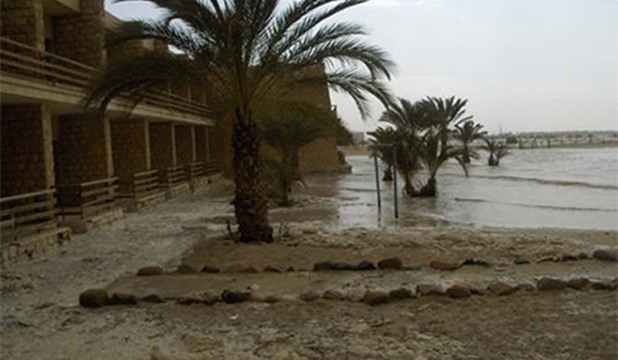 The North Sinai governorate witnessed a wave of torrential rains and wind as bad weather persisted over the past 24 hours.
This has affected daily life in the governorate. Streets and markets are almost empty.
The governorate's main operations room is following up all developments in line with directives of North Sinai Governor Mohamed Abdel Fadil Shousha.
The governorate witnessed over the past days a wave of rains and wind accompanied by a sharp drop in temperature.