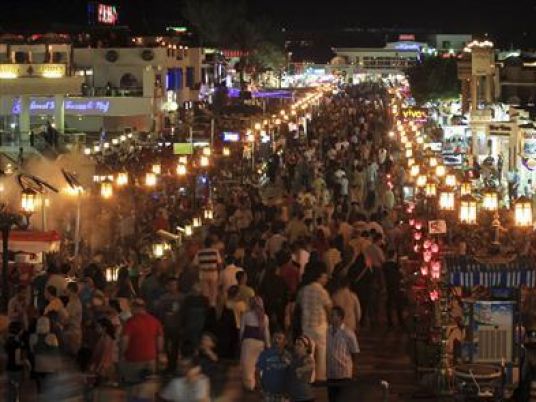 Tourism Minister Hesham Zaazou has said that Germany's foreign ministry is expected to remove a travel ban on Sharm al-Sheikh resort on Tuesday.
Warnings for travel to Taba and North Sinai is expected to remain.
On Monday, Zaazou received a call from Hansjorg Haber, Germany's ambassador to Cairo, in which he told him that the ban would be lifted on Sharm al-Sheikh.
Zaazou said the decision will have a positive impact and will send a message that Egypt is safe.
Italy is also expected to lift a ban on Sharm al-Sheikh travel on Wednesday.
Several countries have lifted travel bans to some tourist destinations in Egypt, which they had imposed because of security risks following the 2013 overthrow of former president Mohamed Morsy.
Edited translation from Al-Masry Al-Youm