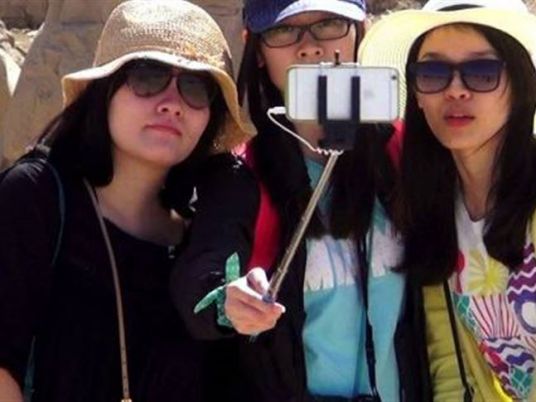 Egypt hopes to increase the number of Japanese tourists visiting the country with flights between Cairo and Tokyo beginning on April 23, according to the Tourism Ministry.
Meetings have been held over the past 72 hours with companies operating in the Japanese tourism market to resume the inflow of tourists to Egypt, according to Mohamed Abdel Gabbar, head of international tourism at the ministry's Tourism Promotion Authority.
"There are 12 companies operating in the Japanese market (jointly run) by Egyptian and Japanese partners," Abdel Gabbar told Al-Masry Al-Youm, describing Japan as a "promising" market of potential tourists to Egypt.
"The most important subject of the current talks is the need for flights between Tokyo and Cairo, and one company is already providing a private flight between Egypt and Japan with a 300-passenger capacity," he said.
A visit by President Abdel Fattah al-Sisi to Japan at the end of February will also be used to promote tourism to Egypt, according to Abdel Gabbar.
Tourism Minister Hisham Zaazou is scheduled to hold a news conference on February 23 that will be attended by 150 travel organizers, representatives from the World Tourism Organization and foreign ambassadors where he will convey "positive messages" concerning Egypt's tourism destinations.
Egypt's tourism sector, a main source of national income and foreign currency, was negatively affected by political and security instability resulting from two popular revolts in 2011 and 2013. The October 2015 crash of a Russian passenger plane in Sharm el-Sheikh and the mysterious murder of Italian student Giulio Regeni in January added to the industry's woes.
According to a report released by the government's Central Agency for Public Mobilization and Statistics in January, Egypt recorded a 43.7 percent drop in incoming tourists during December 2015 to 440,000 visitors, down from 781,600 in the same month of 2014.
Edited translation from Al-Masry Al-Youm