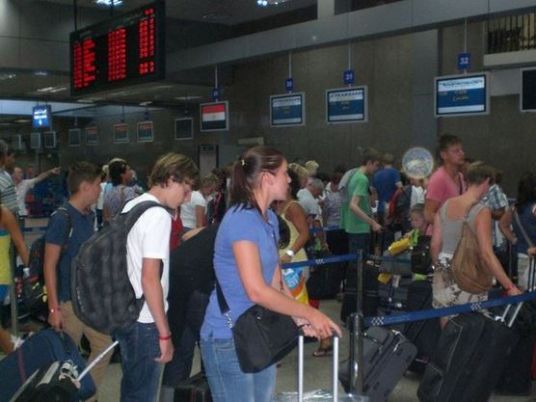 Egyptian authorities have now made it a little harder for tourists to enter Egypt. Starting 15 May, individual tourists arriving in Egypt will be required to apply for a visa at an Egyptian consulate prior to arrival at the airport, according to a press statement sent out on Tuesday by the Egyptian Tourism Ministry.
Tourists can, however, receive visas upon arrival if they are part of a tour company, but no longer will individual tourists be granted visas to Egypt at the airport.
The move comes at a time when Egypt is struggling to regain the pre-25 January revolution numbers in tourism. Political turmoil has cut off the once steady flow of tourists to Egypt, which has been a lifeline to the economy.
Authorities have not yet clarified the reasons behind the change, though similar initiatives in the past have cited security concerns.
A late 2011 initiative to require visas prior to arrival was canceled after it caused public uproar, as many officials said it would negatively impact tourism. "This is a security measure and we have asked for it," one security source told Reuters back in 2011, hinting that the increased restrictions on visas would reign in on suspicious behavior from foreigners.
During the instability and fear that followed the 25 January revolution, several tourists were arrested for taking photographs near sensitive areas. Four Americans were arrested for taking pictures near the Suez Canal and one Italian was arrested for taking pictures near a Cairo military installation in July 2011.