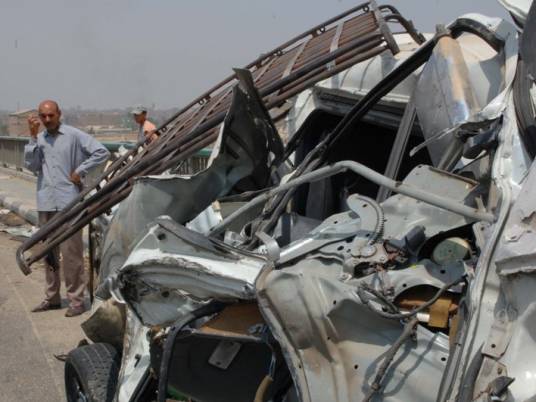 Four people were killed in two separate traffic accidents on Saturday in Shalateen city of Red Sea governorate, within northeastern Egypt.
The first accident involved a private car which overturned at the Sohail/Shalateen Road, and left two dead and four others injured.
Ambulances rushed to the scene and the injured and the corpses were taken to Shalateen Central Hospital.
The second accident saw a taxi overturned on Safaga/ Hurghada road, and resulted in the death of two and injury of five.
The injured and deceased were taken to Safaga Central hospital.
Car accidents in Egypt rose by 17.8 percent in 2019, according to the Central Agency for Public Mobilization and Statistics (CAPMAS) reported, with 9,992 reported accidents compared to 8,480 in 2018.
In a June 2020 report on traffic accidents, the agency added that the number of car accident deaths rose to 3,484 in 2019 – an increase of 12.9 percent.
In 2019, the reported recorded one accident per 10,000 people, while the rate for vehicles was 0.9 accidents per 1,000 vehicles, and the death rate was 3.6 deaths per 100,000 people.
The rate of car accidents within Egypt increased to 27.4 accidents per day in 2019, it said.
CAPMAS attributed the main cause of car accidents to human error at 79.7 percent of the total road accident causes in 2019, followed by technical vehicle defects at 13.5 percent.