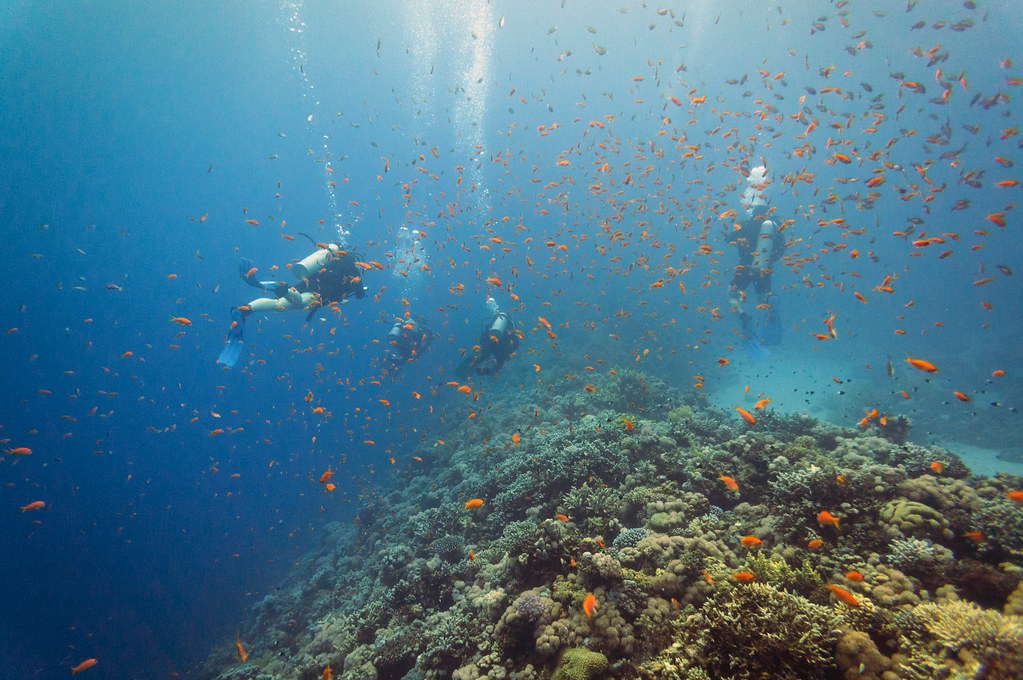 Traveler and Forbes contributor Breanna Wilson recently offered adventurers across the world a comprehensive guide detailing Dahab's most exciting diving sites, hiking routes, windsurfing enclaves, and kiteboarding experiences.
Unlike many analysts who point to Sharm El-Sheikh's international flight suspensions and the subsequent lack of Dahab tourists as a negative effect on the Red Sea vacation site, Wilson believes that the low turnout in Dahab is not so bad as it secures a calm environment for marine life and coral reefs.
National Geographic previously reported that Dahab's coral reefs are the healthiest of those among Middle Eastern beaches, signifying their resilience to climate change.
Furthermore, the author hailed the town's affordable prices for good food and decent accommodation alongside warm winter weather, calling Dahab a "secret paradise."
In her Forbes article, Wilson first took free, amateur and expert divers on a tour to several fascinating diving sites. She started with the Canyon, where divers will be overwhelmed by incredibly clear water under which a world of octopi, potato groupers, coral groupers, hawksbill sea turtles and tuna await.
"Dahab canyon is one of the most beautiful places to dive at the Red Sea, especially because there isn't a horde of divers in it," Wilson said in her piece.
The adventurer then moved to the second diving spot: El Bells, the perilous entry to the Blue Hole, known as one of the world's deadliest dive locations. Despite the spookiness, Wilson says the site is an essential for any dive-lovers.
Addressing hikers around the world, the travel writer sketched an awe-inspiring picture of the experience hiking Mount Sinai, one of the holiest mountains in the world. The journey takes three hours. Wilson avowed to readers that the sunset views are worthy of the trek.
Describing it as an "oasis for kite boarders and windsurfers", the explorer recommended various sites where visitors can learn windsurfing and kiteboarding. Among the best of these locations is Dahab's famed Blue Lagoon.
Wilson also provided readers with several instructions on rock climbing, which should be done with the help of the Bedouin community.
Finally, she described the experience of roaming the desert by camel.
Remarkably, Dahab was listed last month among National Geographic's "Best Beaches in the Middle East".
The list referred to one of Dahab's illustrious sites: the Blue Hole, widely known among professional drivers. The nature publication explained that the Blue Hole is a submarine sinkhole more than 300 feet deep.