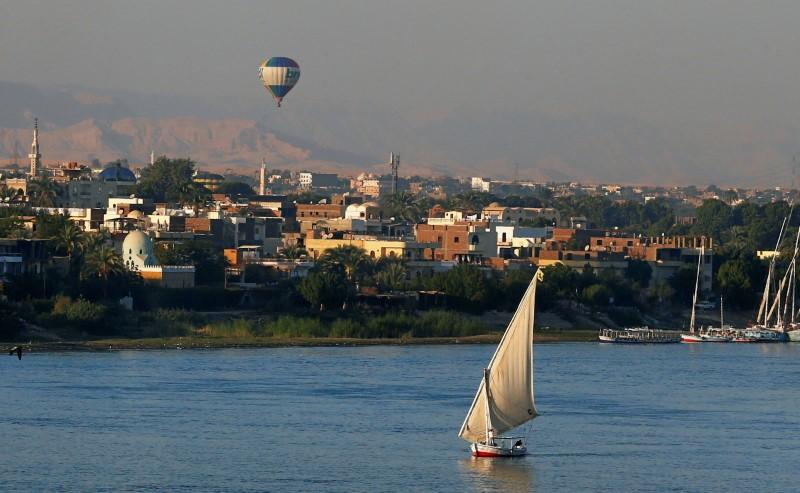 TripAdvisor listed hot air balloon trips in Luxor among the best tourist activities in the world for 2022.
The website published a list of the most important recreational experiences recommended for travelers to try in 2022, based on the quality and reviews of travelers over the past year.
It ranked the best experiences and adventures, in different countries as well as the best time of its visit, and among these experiences was hot air balloon rides over Luxor .
"Soar above Luxor's West Bank for an aerial perspective of the city's archaic sights. Enjoy scenes of vast temples and tall statues illuminated and richly colored by the sun sitting low in the sky," the website read.
Trip rankings
Luxor's balloon rides ranked third on list, while a trip over the distinctive sand dunes, a camel safari, and a barbecue in a tent camp, in the UAE, ranked second.
A trip conducted locally to Machu Picchu in Peru ranked first on list.
While in the fourth and fifth places came the activity of balloon riding, eating breakfast in Turkish Cappadocia, and hiking on the Blackstone Beach and Cliff, Jumba, Aruba.
The list also included a jungle adventure experience in Rotorua Ziplining, located in New Zealand in sixth place, as well as a visit to the San Juan Arenales Caves and River Adventure Puerto Rico in seventh place.
Skydive Tandem Adventure in Sao Paulo, Brazil came in eighth place.
In the ninth and tenth places were the Northern Lights adventure in Norway, and swimming in Florida, US.