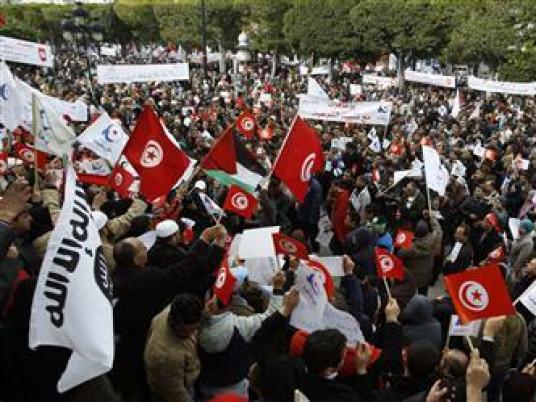 Tunisia's Tamarod has continued its campaign to collect signatures for a petition demanding parliament be dissolved, despite facing threats and media speculation.
Mohamed Bennour, coordinator of the Tunisian Tamarod movement, said he had received murder threats since the campaign began.
Bennour told the London-based newspaper Al-Sharq Al-Awsat that "the campaign was founded in response to demands by Tunisians to dissolve the parliament after being informed that it had spent around 140 million dinars [around US$100 million] on writing a constitution that hasn't been finished yet."
"The movement doesn't belong to any political party," Bennour claimed. "We refused to get any funding from parties. Our main target is to achieve the revolution's goals and find solutions to security and social problems. All social movements are accused of political affiliation."
"Tunisia's Tamarod started with a few signatures for a document demanding parliamentary dissolution. It then grew and collected hundreds of thousands of signatures. Such facts bother authorities," he added.
Asked if the movement in Tunisia has coordinated with Egypt's Tamarod, Bennour said: "Every country has its own situation. However, everyone should take advantage of other experiences, especially since [the] revolutions in Egypt and Tunisia had such strong ties."
"We don't have direct communication with any foreign parties as we believe that Tunisia's Tamarod should be intended for Tunisians only."