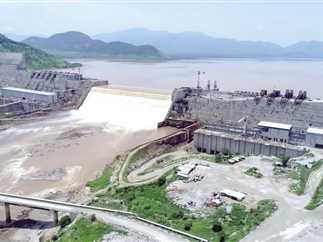 The Tunisian Foreign Ministry expressed its astonishment at the statement of the Ethiopian Foreign Ministry that questioned Tunisia's commitment to defending African issues in international forums, especially during its membership in the UN Security Council.
"On September 15, 2021, the Security Council adopted a presidential statement regarding the Grand Ethiopian Renaissance Dam. Tunisia submitted this presidential statement within the framework of its commitment to its African and Arab dimensions and out of its responsibility in the Council security, embodying its belief in the need to serve peace and security and promote the values ​​of dialogue and negotiation," the Tunisian Foreign Ministry said in a statement, published on its Facebook page.
In the statement, the ministry said that Tunisia was keen to communicate with all concerned parties and with members of the Security Council in order to reach a balanced agreement that takes into account the concerns and interests of all parties, while guaranteeing their right to development.
"As much as Tunisia values ​​its relations with the Federal Democratic Republic of Ethiopia, it expresses its astonishment at the statement of the Ethiopian Foreign Ministry issued on September 15, 2021 that questioned Tunisia's sincere and lasting commitment to defending African issues."
The Tunisian Ministry affirmed that its resolution was not directed against any party, but rather was created to bring all parties together to continue negotiations.
The presidential Security Council statement aimed to strengthen the international community's support for the AU in sponsoring these negotiations and reaching a consensual solution.
The statement was adopted unanimously by all members on the council, the foreign ministry added.