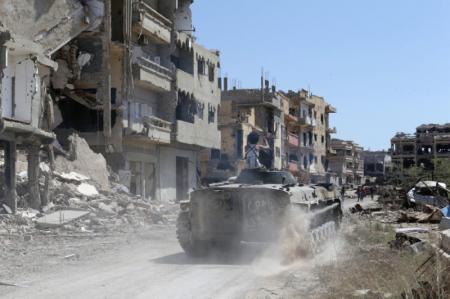 Turkish President Tayyip Erdogan on Friday warned that bilateral legal accords with the United States were "losing validity", lashing out at Washington over the conviction of a Turkish banker in a US trial.
A jury in a US federal court on Wednesday convicted an executive of Turkey's majority state-owned Halkbank for evading Iran sanctions in a case Erdogan has cast as a political attack against his government.
"If this is the US understanding of justice, then the world is doomed," Erdogan told a news conference before his departure to France for an official visit, in his first public comments since the verdict.
"The United States should excuse us, but the laws in our bilateral ties and the bilateral accords between us are losing their validity. I am saddened to say this, but this is how it will be from now on."
He did not say to which accords he was referring.
Turkey's foreign ministry on Thursday condemned the conviction as unprecedented meddling in its internal affairs.
The Halkbank executive, Mehmet Hakan Atilla, was convicted on five of six counts, including bank fraud and conspiracy to violate US sanctions law. The case was based on the testimony of a wealthy Turkish-Iranian gold trader, Reza Zarrab, who cooperated with prosecutors and pleaded guilty to charges of leading a scheme to evade US sanctions against Iran.
In his testimony Zarrab implicated top Turkish politicians, including Erdogan. Zarrab said Erdogan personally authorized two Turkish banks to join the scheme when he was prime minister.
Turkey says the case was based on fabricated evidence and has accused US court officials of ties to the cleric blamed for a 2016 coup attempt.
"The United States is carrying out … a chain of plots, and these are not just legal but also economic plots," Erdogan said at the news conference.