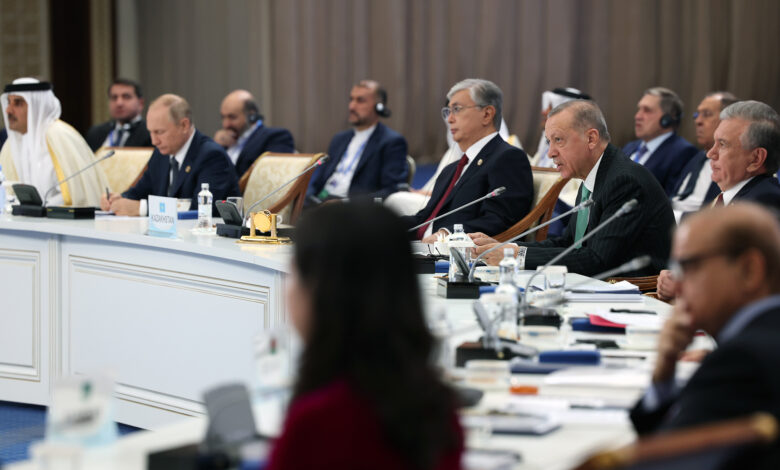 Turkish President Recep Tayyip Erdoğan reiterated his calls Thursday for an end to the war in Ukraine while speaking at a conference in Kazakhstan, where Russian President Vladimir Putin is in attendance.
"Each of us is feeling the regional and global impact of the crisis in Ukraine … Despite these difficulties on the ground, our priority is to end the bloodshed as soon as possible," Erdoğan said while delivering remarks.
Later Thursday, Erdoğan and Putin are expected to meet for a bilateral meeting on the sidelines of the Conference on Interaction and Confidence-Building Measures in Asia (CICA) summit in the Kazakh capital Astana, according to Russian state-run news agency TASS.
Erdoğan has repeatedly called for an end to the war and played a key role in the UN-brokered deal between Moscow and Kyiv this summer to allow the resumption of grain shipments from Black Sea ports in Ukraine.