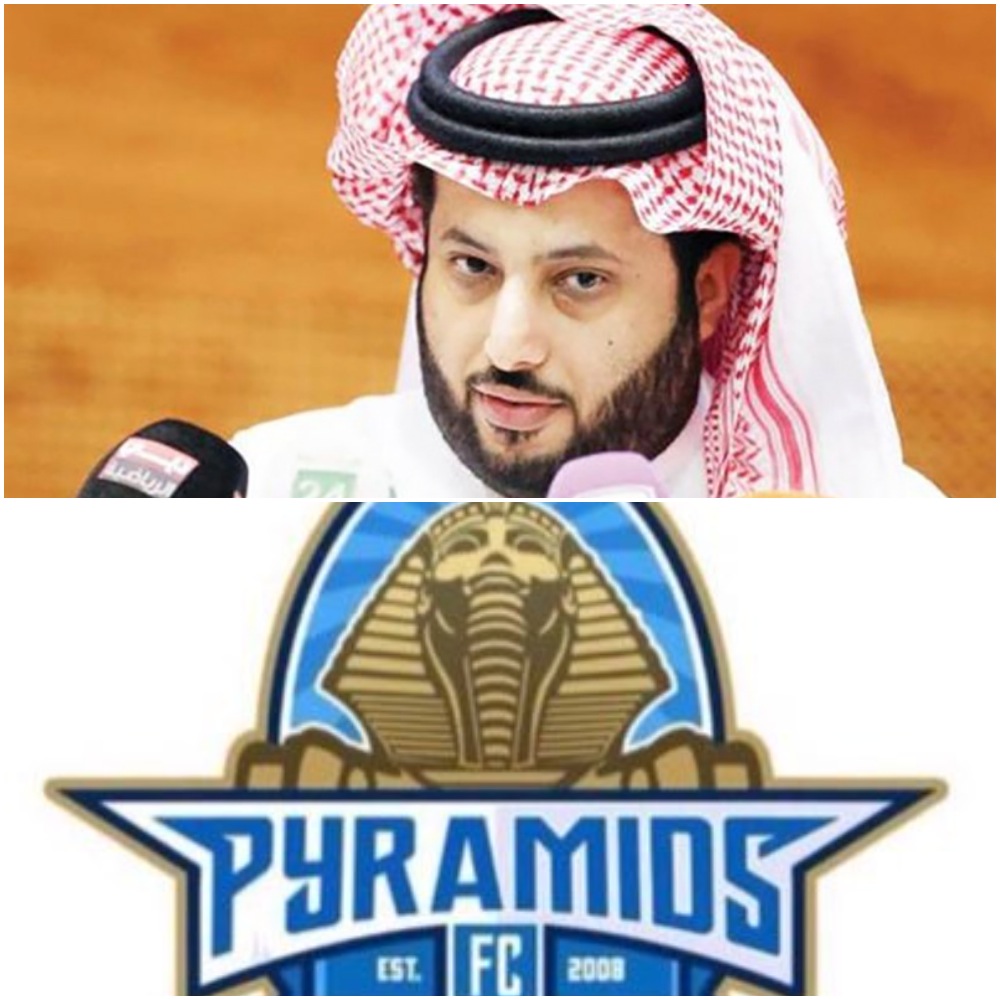 Chairman of the General Sports Authority in Saudi Arabia Turki Al Al-Sheikh expressed severe annoyance at the treatment that his team, Pyramids FC, received by referees in the Egyptian Football League.
On Pyramids Channel on Wednesday, Al Al-Sheikh declared, "enough is enough with the unfairness of refereeing in the Egyptian league. I ask president Abdel Fattah Al-Sisi to interfere, and save the investment and sports sectors, and I trust his fairness and impartiality to deal with the situation and stop the problems in the Egyptian league."
"I am facing discrimination in both sports and investment sectors," he continued. "Why is Pyramids being treated as a foreign club in Egypt? I believe Al-Ahly and Zamalek are both respectable clubs, that would not like to win the championship like this [while the Pyramids face discrimination]."
On that note, however, he added that he "will not be upset" if Ahly or Zamalek win the championship.
Further, Al Al-Sheikh called on a VAR (Video Assistant Referee) to be used in the Egyptian league, to avoid error.
Most strikingly, on Facebook, Al-Sheikh demanded that the League implement foreign referees – threatening to withdraw the team.

"Pyramids – either foreign referees or withdrawal!"
On a similar note, President of Pyramids FC Hossam Al-Badry said that he will be presenting an official complaint to the Egyptian Football Association (EFA), regarding "disastrous mistakes" that occurred during his club's matches.
He added that, "referees want to prove that they are not partial towards Pyramids, so they become biased against it in a way that affects the matches."
Pyramids tied with Gouna FC on Wednesday 1-1, after scoring a goal through Brazilian forward Keno, making Pyramids' point tally 12 points. This put Pyramids on top of the league, followed by Al-Entag Al-Harbi. 
Pyramids FC came to be after Turki Al Al-Sheikh took over Al-Assuity Football Club. He revolutionized the team, bringing in three Brazilian footballers: Forward Carlos Eduardo, Midfielder Rodriguinho and forward Keno, in addition to a group of elite Egyptian footballers such as Ali Gabr, Ahmed El-Shennawy and Omar Gaber.