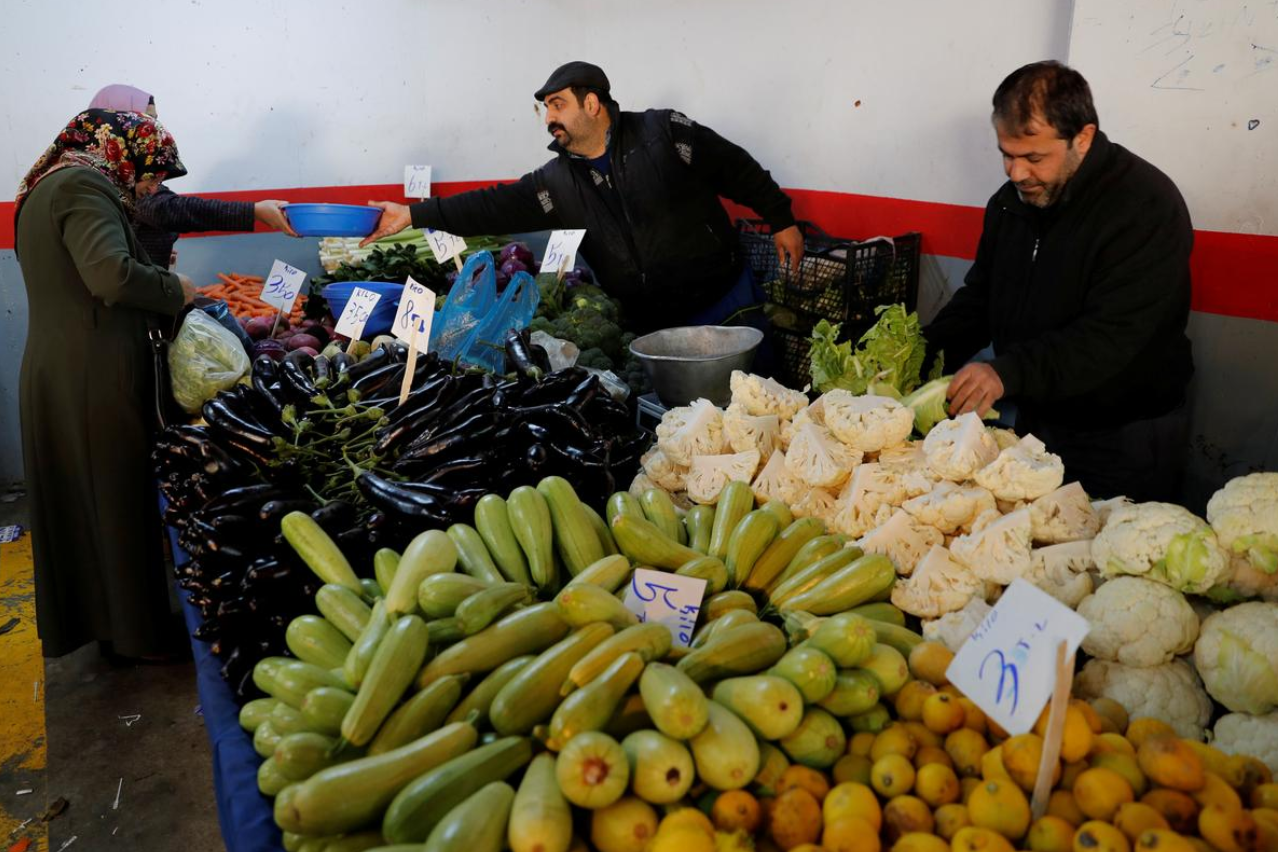 ISTANBUL (Reuters) — Turkey's consumer price inflation fell to a lower-than-expected 11.76 percent year-on-year in July, the Turkish Statistical Institute said on Tuesday, reversing two months of rising inflation as the economy continued to emerge from lockdown.
Month-on-month, consumer prices rose 0.58 percent in July, compared to a Reuters poll forecast of 0.9 percent. The poll saw annual inflation at 12.10 percent in July, after it rose to 12.62 percent in June.
The producer price index rose 1.02 percent month-on-month in July for an annual rise of 8.33 percent, the data showed.
____
Reporting by Daren Butler; Editing by Dominic Evans
Image: People shop at a food market in Istanbul, Turkey, February 11, 2019. (REUTERS/Murad Sezer)