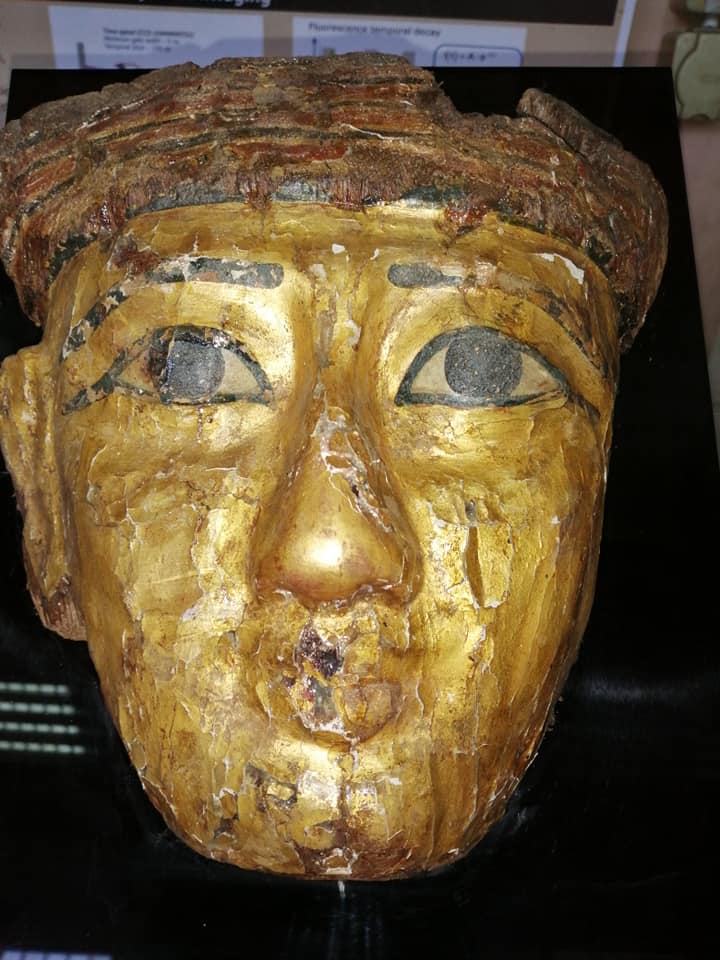 A gilded mummy mask and painted stele are this week's displayed pieces at the Egyptian Museum in Tahrir Square following restoration, according to a statement by the Ministry of Antiquities.
Going on display for the first time, the gilded mask was offered to Egypt by the Egyptian owner who lives in France.
The second display is the funerary stele of Nit-Ptah, which was discovered in 1915 by the Metropolitan Museum mission at the Assasif necropolis on Luxor's western bank.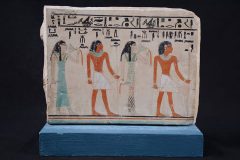 The stele dates back to the Middle Kingdom and portrays four members of one family consisting of two females alongside males. Bringing up a good-looking contrast, men were painted in ochre and women in light cream wash.
The inscriptions over the figures are decorated in black depicting the god Ptah-Sokaris to provide offerings for the Ka of each member of the family.