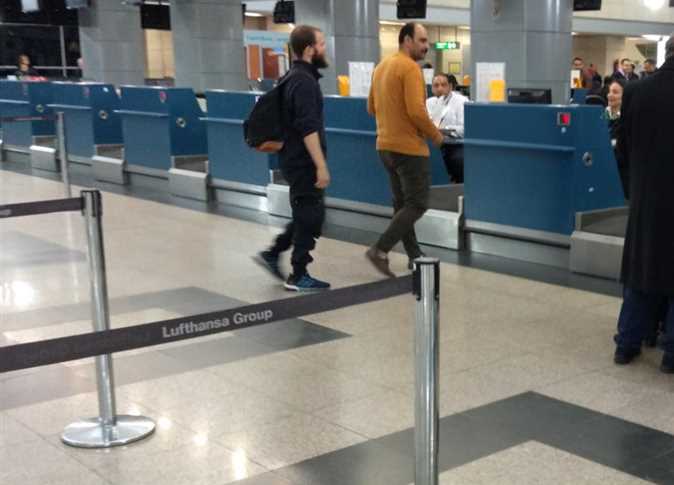 Airport authorities in Cairo and Luxor have deported two Germans of Egyptian origin upon arrival into Egypt over links to terrorists in North Sinai.
Cairo Airport authorities deported a German man of Egyptian origin named Mahmoud Amr Mohamed Ezzat Abdel Aziz, 24, on arrival in Egypt from Saudi Arabia.
The security authorities said that Abdel Aziz, a student at the Islamic University of Madinah in Saudi Arabia, had been arrested several days ago when he arrived in the country and that information was available that he arrived in order to join terrorist elements in Sinai.
The authorities added that since he did not commit any of the crimes stipulated by law and had waived the Egyptian nationality, the authorities decided to deport him to Germany in coordination with the German embassy.
On the other hand, the Egyptian authorities deported another German of Egyptian origin, Eissa Ibrahim Sabbagh, 19, coming from Germany through Luxor Airport, after they found maps of North Sinai in his possession.
The security authorities said that after interrogation, the authorities found out that Sabbagh believed in the ideology of ISIS and had links to some of its elements through social media, adding that he planned to join terrorists in Sinai.
Sabbagh's father decided to waive his son's Egyptian nationality in 2007 in return for acquiring the German nationality.
In response to the increasing terrorist threat in North Sinai, the 'Comprehensive Operation Sinai 2018' was launched on February 9, 2018 by different branches of the army, including the Second and Third Field Armies located in Sinai.
The operation aimed to implement a comprehensive plan of action against terrorist and criminal elements, and organisations in North and Central Sinai, other parts of the Nile Delta, and desert areas west of the Nile Valley, according to an army statement released at the time.
Since 2014, North Sinai has witnessed a growing number of terrorist attacks carried out by IS in the Sinai Province, including various attacks against the army and the police. The increase in terrorism followed the ouster of former President Mohamed Morsi. Morsi's party was affiliated with the Muslim Brotherhood, which Egypt subsequently banned as a terrorist group.
Edited translation from Al-Masry Al-Youm