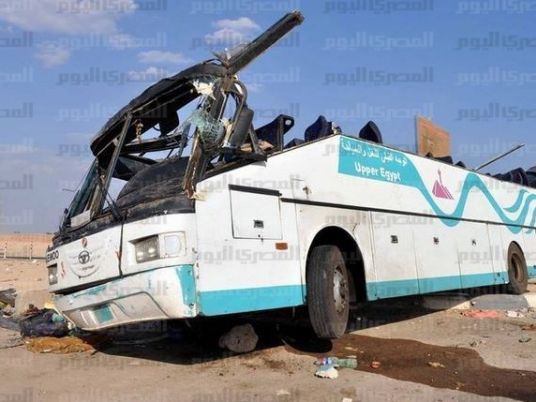 Two children were killed, while 41 individuals were injured when a West and Middle Delta bus overturned while 55 kilometers into the Alexandria-Matrouh coastal road in Marsa Matrouh city.
The Marsa Matrouh security department was notified about the accident by Ras al-Hekma & Matrouh public hospitals. Karim Mounir abdel-Rahim, 3, and Beibars Mohamed Abdel-Aziz, 13, were transferred to the hospitals before they died. The injured were transferred to the same hospitals.
Deputy Health Minister in Marsa Matrouh Dr. Mohsen Taha, said necessary aid was offered to the wounded.
Marsa Matrouh prosecution has not been notified to conduct investigations.
Edited translation from Al-Masry Al-Youm.