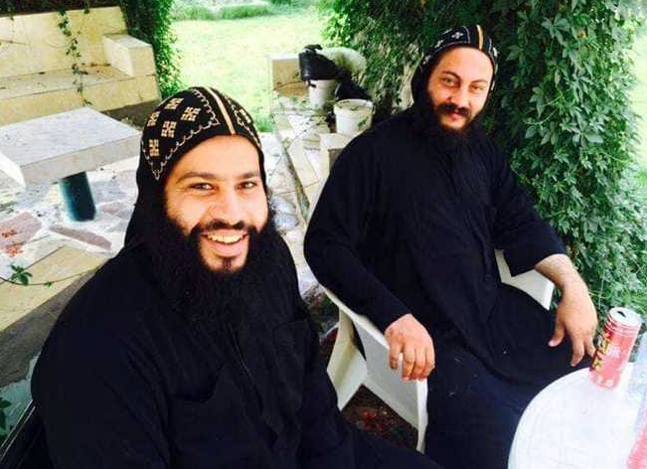 On Monday, the Cairo Court of Appeal set the first trial session on September 23 for two former monks accused of killing Bishop Epiphanius.
The Public Prosecution charged monks Ash'eyaa al-Makary and Faltaous al-Makary with the premeditated murder of Bishop Epiphanius in Wadi al-Natroun.
On July 29, Bishop Epiphanius was found dead in front of his own monastic cell at the Saint Macarius Monastery, Wadi al-Natroun. Monks at the scene immediately notified the police, who discovered that the Bishop had fractures in the back of his skull, leading to suspicion of murder.
Ash'eyaa, 33, confessed to the killing earlier this month, and was deprived of his ecclesiastical rank over behavior that violated his duties.
He said that he worked alongside with fellow monk Faltaous to carry out the killing. Faltaous later attempted suicide on August 6 to escape punishment. He is currently under police watch at Qasr al-Aini Hospital.
Ash'eyaa claimed that he hit Epiphanius three times on his head using an iron tube, which was prepared for the crime. He added that his partner in the crime Faltaous had been making sure the coast was clear until the deed was done.
Faltaous admitted during investigation that he killed the victim due to ideological and financial disagreements on means of disbursement to the donations received by the monastery.
Prosecutors listened as well to the testimony of 125 other monks of the monastery before referring the two defendants to trial.
Recent statements by Ash'eyaa's defense lawyers claim his confession to the crime was false, forced out of him through torture by authorities, and are demanding that the case be reopened.
Edited translation from Al-Masry Al-Youm