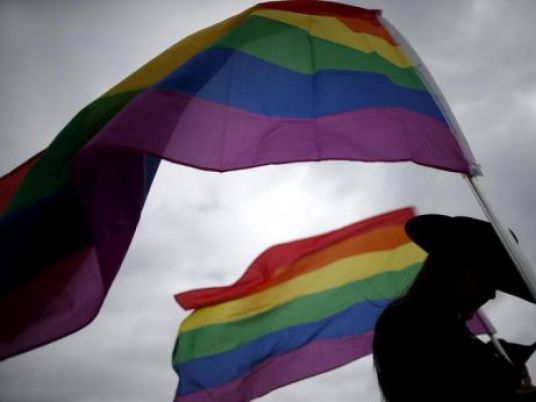 Egypt's Supreme National Security Prosecution ordered the arrest of a young Egyptian man and woman on Tuesday for 15 days, pending ongoing investigations, on charges of waving a LGBT flag during a concert in Egypt.
According to state-run newspaper Al-Ahram, Ahmed Alaa, and Sarah Hegazi arrested by security forces in the wake of massive controversy and outrage on Egyptian social media after they held up a LGBT flags during a recent performance by renowned Lebanese band, 'Masrou Leila', in Cairo.
Alaa and Hegazi were not alone in their support, during the September 22nd concert a number of young Egyptians raised LGBT flags to show solidarity with the founder of the band, American-Lebanese singer Hamed Sinno.  The band member previously came out as gay in a televised interview and supports LGBT rights.
Photos of the public gesture were spread on social media and generated outrage among many users.
Police authorities launched a sweeping campaign to find participants of the flag raising. State media outlets reported that six people have been arrested and are imprisoned so far, pending investigations.
Those arrested face charges of 'joining an illegal group', established without the permission of authorities, and the spread of 'debauchery and immorality.' In Egypt the term 'debauchery' refers to those who actively participate in the LGBT community, a law enacted in 1961 that gives a loophole to arrest those who identify as LGBT.
Homosexuality is not illegal in Egypt. But in the late 1990s, the police brought back the practice two old laws, one being 'debauchery' and the other a 1950 anti-prostitution law. The highest-profile attacks on the LGBT community was a raid in Cairo in 2001 on the Queen Boat, a gay-friendly club on the Nile, where 52 men were arrested.