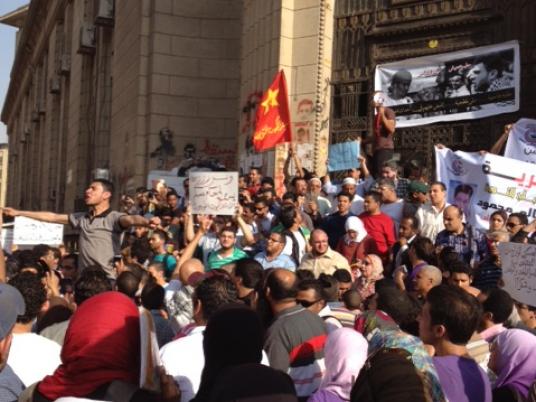 Survivors of the Italian aircraft I-SKYI, which crashed in Hurghada's al-Ahyaa neighborhood Sunday evening, have been identified, said director general of the Red Sea's ambulance facility Hossam Eddin Gamil Mostafa.
The light aircraft included two pilots, Trifono Nicolo, 75, and Veneto Sergio, 72, he added.
The pilots notified the Hurghada Airport control tower, before attempting to land, that one of the aircraft's engines had broken down, but they were unable to reach the airport and were forced to land in a deserted area, MENA reported Sunday.
The two pilots were transferred to the hospital and they are in good health, MENA added.
Edited translation from Al-Masry Al-Youm