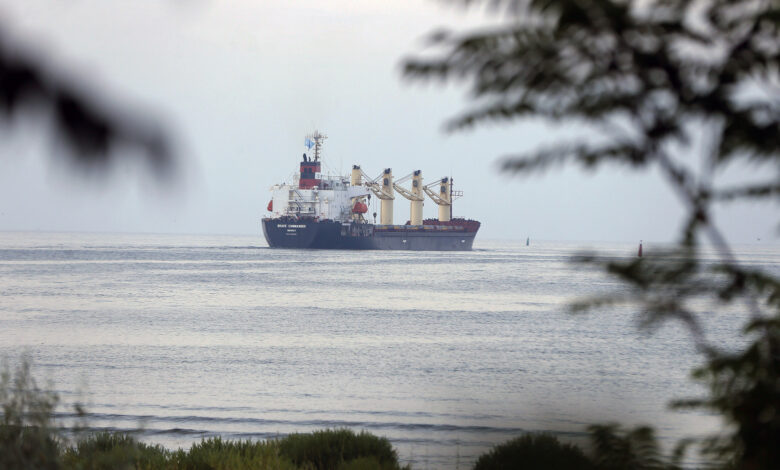 The Ukrainian Minister of Infrastructure, Oleksandr Kubrakov, announced on Friday that a second ship carrying tons of grain had sailed from the Ukrainian port of Kornomorsk on the Black Sea.
This comes in defiance to the effective naval blockade imposed by Russia on Ukraine following the collapse of the grain export agreement between the two sides in July.
In a post on the X website (formerly Twitter), Kubrakov explained that the ship "Aroyat" sailed on its way to Egypt with about 18,000 tons of wheat on board.
He stated that the ships are using a temporary sea route, though one fraught with danger.
Shock announcement
The Russian Foreign Ministry back in June announced the withdrawal of its security guarantees for grain shipments and the closure of the humanitarian corridor in the Black Sea.
The Foreign Ministry's statement was issued after announcing that the "Black Sea Initiative" had ceased to operate as of July 18. Russia withdrew its guarantees for the safety of navigation and closed the humanitarian corridor northwest of the Black Sea.
The official spokesperson for the Kremlin Dmitry Peskov, announced the suspension of the grain deal, and stressed the possibility of Russia returning to it immediately once the Russian part of it is implemented.
Russia has officially informed Turkey, Ukraine and the United Nations Secretariat of its objection to extending the grain deal, the official spokesperson for the Russian Foreign Ministry, Maria Zakharova, said.