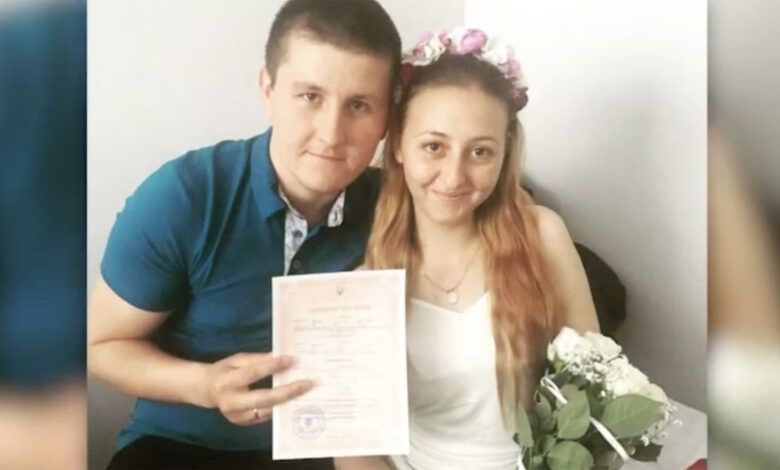 In a video shared widely around the world, a Ukrainian nurse who lost both her legs in a blast had her first wedding dance with her husband in a ceremony in the hospital.
About a month ago, Oksana Balandina stepped on a land mine and needed to have her legs amputated.
"I felt like I was flying in the air. I felt a terrible noise in my head. I fell to the ground," she told CNN's Scott McLean. "When I looked down, they were gone."
At that moment, "I didn't want to live anymore," she said.
The newlyweds have been a couple since they were teenagers, and the 23-year-olds have two children together. Marriage had always been in their plans someday, but they decided to move forward with a quicker timeline by getting married in a civil ceremony and a small impromptu ceremony at a hospital in Lviv.
"I knew that she was strong, but I never thought she was as strong as she was these last five weeks," Balandina's husband Viktor said.
Their children are staying with their grandparents while she recovers. They understand their mother was in pain, and Viktor said they explained she'll have prosthetic legs in the future.
The last time the kids visited, "they were already fighting over who will be the first to push their mother in her wheelchair," Viktor said.
Balandina will be going to Germany to be fitted for prosthetics, and she hopes to be walking down the aisle at a formal church wedding ceremony soon.
"You don't need to give up," she said. "…You have to fight for your life."