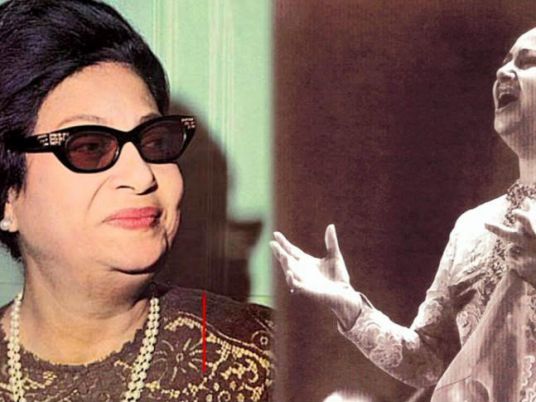 State-run Saudi cultural channel Al-Thakafiya TV resumed broadcasting on Tuesday for the first time in 30 years one of the most renowned and influential Arabs singers, the late female Egyptian diva Umm Kulthum.
The broadcasting of Umm Kulthum songs on the state-owned TV channel came after 30-years of such music being restricted — the conservative nature of the Saudi Arabian regime limits the appearance of women without a veil.
On its official Twitter account, the TV channel declared that it will resume broadcasting Umm Kulthum songs starting from Tuesday.
The resumption of the broadcasting of Umm Kulthum songs comes as the Saudi regime, headed by King Salman and his son, the crown prince Mohamed Salman, have set in motion limited reforms in the highly conservative Kingdom, including the recent decision to allow women to drive cars next year.
With the establishment of the Saudi-owned TV authority in 1963, some affiliated channels started to broadcast the songs of Umm Kulthum and other Egyptian singers such as Nagat, though they had to be approved first by a state-sponsored religious authority before being played.
Following the declaration on Tuesday, many Saudi social media users expressed joy at the broadcast of these songs, calling on the channel to play more songs from other singers.