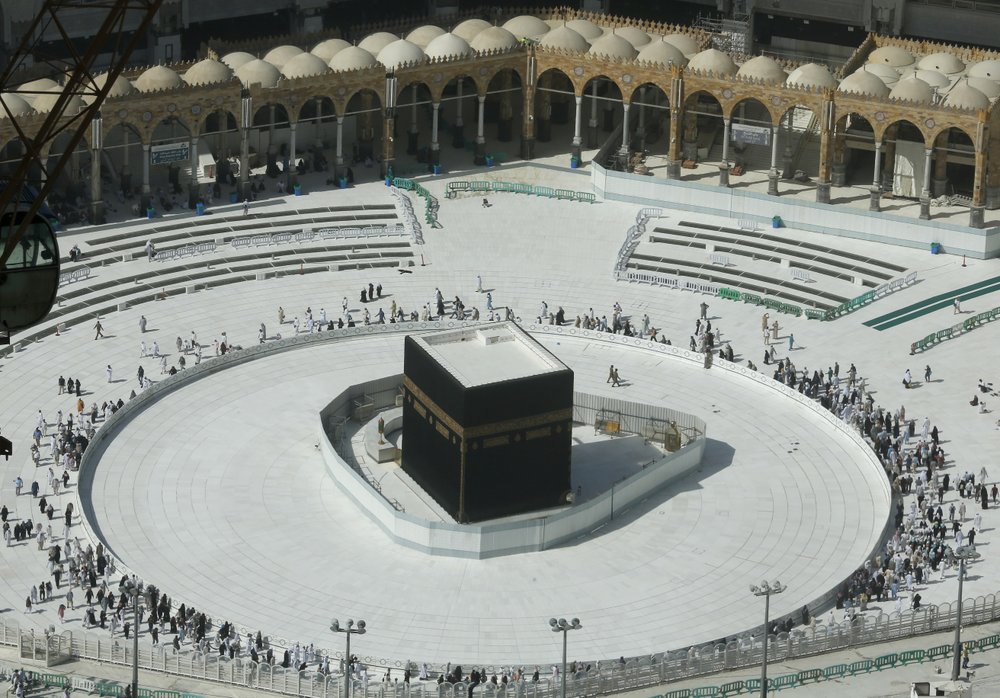 The Egyptian Health Ministry on Friday urged Umrah pilgrims returning from Saudi Arabia to self-isolate at home for 14 days, following an anti-coronavirus preventive plan by the health ministry and the World Health Organization's (WHO) supervision.
Several reported coronavirus cases are directly related to Umrah returnees, who transmitted the infection to those they made direct contact with.
"Umrah returnees should follow precautionary guidelines, and in case of any symptoms must go directly to fever hospitals or the nearest chest diseases hospital and contact hotline 105 or 15335 to inquire about any information related to the coronavirus," Health Ministry Spokesman Khaled Megahed said in a statement on Friday.
He added that the ministry advises those who are self-isolating not to leave home during the entire period of isolation, to remain in a clean and well-ventilated place, avoid visits or social activities and not move from their isolation area.
These tips must be followed for 14 days from date of arrival from Umrah.
Returnees must wear a face mask when around family members and then dispose of it by placing in a sealed bag, Megahed said, stressing that the nose and mouth must be covered while sneezing or coughing – while tissues must be disposed of inside a closed bag as well.
He stressed the need to constantly wash hands with soap and water for 20 seconds, or with an alcohol cleanser.
Those in isolation must eat separately from the family, follow a balanced diet, drink warm water and not share any utensils or cups and plates, he said.
Megahed also stressed the need to monitor temperatures every eight hours, and take the isolated immediately to hospital if symptoms of fever, difficulty breathing and/or diarrhea are reported.
He further advised the family of the isolated against staying in the same room with them, and staying two meters away if physically near.
The government shut down schools for two weeks starting March 15 and suspended flights beginning on Thursday, March 19 at 12 pm and lasting until March 31.
Egypt announced on Friday 29 new coronavirus cases and one additional death, bringing the total number of cases confirmed so far in the country to 285.
Eight people have died from the virus in Egypt.
The World Health Organization (WHO) announced that COVID-19 was officially a pandemic on March 11.
There have been over 277,280 confirmed cases of coronavirus worldwide and upwards of 11,431 deaths.