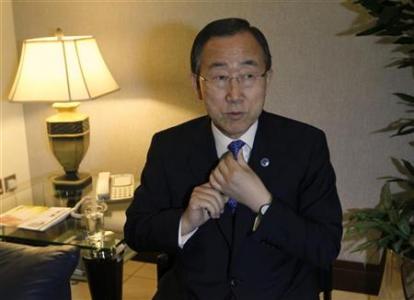 The United Nations condemned on Monday the killing of Egypt's General Prosecutor Hesham Barakat, who died of his injuries after a bomb attack on his car in Cairo. The Secretary General Ban-Ki Moon has called for those behind the assassination to be held accountable.
"The Secretary-General condemns the terrorist attack in Cairo on 29 June that killed Egyptian Prosecutor General Hisham Barakat and injured a number of civilians", Ban Ki-Moon's statement read.
"The Secretary-General extends his condolences to the family of the deceased and hopes for the swift and full recovery of the injured. He calls for those responsible for the attack to be brought to justice", it added.
The UN's Security Council also condemned the attack on Tuesday.
"The members of the Security Council reaffirmed the need to combat by all means, in accordance with the Charter of the United Nations, threats to international peace and security caused by terrorist acts, and that any acts of terrorism are criminal and unjustifiable, regardless of their motivation, wherever, whenever and by whomsoever committed", the council said in its statement.
The assassination of Barakat, who held office since the ouster of former president Mohamed Morsi, came as Egypt marks two years since the June 2013 revolution.