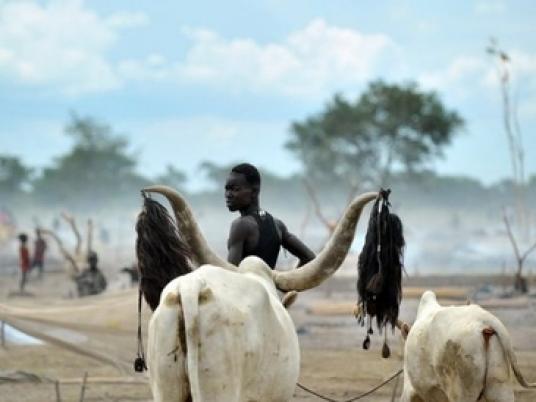 Thousands of South Sudanese who fled the latest wave of bloody ethnic violence in the troubled Jonglei state are in dire need of emergency aid, the United Nations warned Wednesday.
A column of some 6,000 armed youths from the Lou Nuer tribe last week marched on the remote town of Pibor, home to the rival Murle people, whom they blame for cattle raiding and have vowed to exterminate.
"A massive emergency operation is going to be needed in the weeks ahead to help people uprooted by the violence," the UN humanitarian coordinator for South Sudan Lise Grande said in a statement.
"Hundreds of people are returning to the town from the bush. They are highly vulnerable and they need help," she added.
Gunmen burned thatch huts and looted a hospital and a clinic run by Doctors Without Borders in the worst flare-up in a dispute that has left more than 1,000 dead in recent months and threatened to destabilise the fledgling nation.
Lou Nuer gunmen have since begun to return homewards, after the army reinforcements and UN peacekeepers beefed up security in the isolated area.
But the violence has caused "tens of thousands of people" to flee their home resulting in "destruction to property and livelihoods" as well as hampering efforts by aid workers to help those in need, Grande said.
Unconfirmed reports based on survivor accounts suggested up to 150 people, largely women and children, were hunted down and killed after fleeing Pibor town.
Grande has said that the number of those killed could be in the "tens, perhaps hundreds" but that figures remain unconfirmed.
"Humanitarian operations have also been put at risk by persistent insecurity in the area," she added.