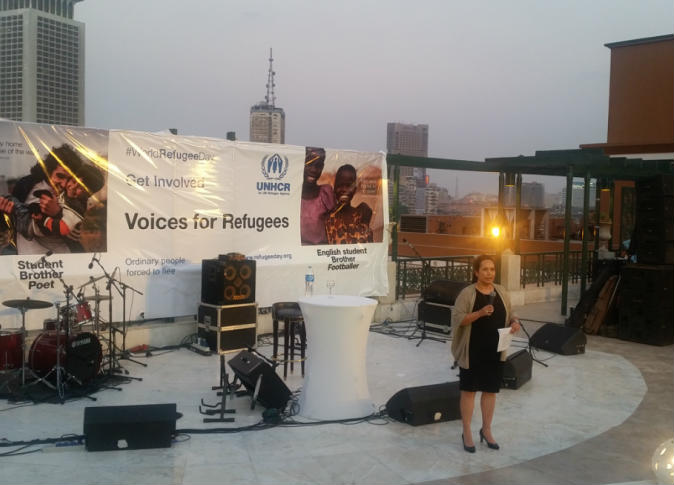 The Regional Representative for the United Nations High Commissioner for Refugees (UNHCR) in Egypt, Elizabeth Tan, said on the occasion of World Refugees Day that the commission recorded 185,000 refugees in Egypt by the end of May 2015, including 131,000 Syrians, with the rest from the Horn of Africa, Eritrea, Ethiopia, Somalia, Sudan and South Sudan.
She added that the real figure may be more, as many refugees refuse to report themselves to the UNHCR office.
Tan said the Egyptian government, the UNHCR and other United Nations agencies and non-governmental organizations work together to protect refugees with health, food and financial assistance, as well as psychological, social and legal support.
She said there are more than 50 million people forcibly displaced worldwide, including 13 million refugees under the UNHCR mandate, taking into consideration the five-year-long Syrian crisis, one of the biggest crises in the 21st century. "There are no signs of hope for ending this crisis so far," Tan said.
Edited translation from Al-Masry Al-Youm