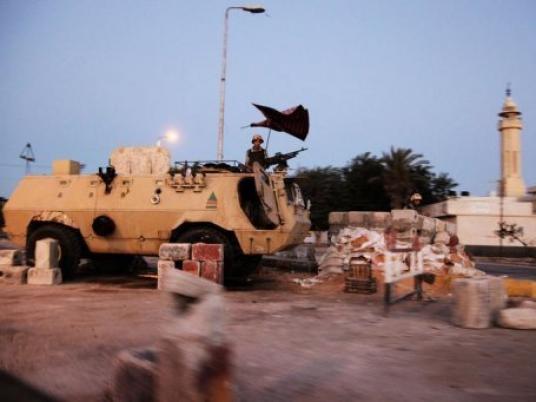 Unknown assailants opened fire on an army and policy checkpoint in Arish, North Sinai, today for five minutes before driving off in a four-wheel drive vehicle. No injuries were reported.
The past few days have seen several similar attacks on security checkpoints in Sinai. None have resulted in casualties.
On Friday the armed forces resumed its Operation Eagle maneuvers amid preparations for an expensive campaign to storm Mount Halal and its surrounding areas that will include the air force.