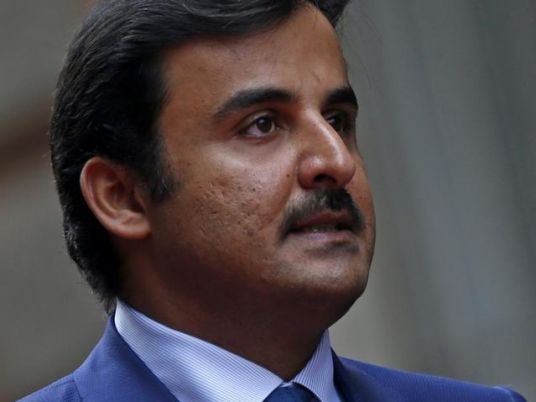 The Middle East political arena has been in a headspin since Tuesday evening when Qatar's state-run television broadcast statements, allegedly of Qatari Emir Tamim bin Hamad, condemning other Arab state's accusations that his country is a main sponsor of terrorism-related activities.
The statements were also published through Qatari official news agency QENA and included criticism from the Emir toward Egypt, the UAE, and Bahrain. "No one should accuse us of sponsoring terrorism. Egypt, the UAE and Bahrain should reconsider their antagonistic stance against Qatar. They should suspend all campaigns and frequent accusations that do not serve bilateral relations."
The statements discussed the relations between Qatar and Israel, describing them as good, and adding that there are permanent communication channels open between the two countries.
In the early hours of Wednesday, Qatari authorities denied the veracity of these statements, claiming that the Qatari news website was hacked.
The Qatari Foreign Affairs Ministry also indicated on its official Twitter account that the statements are false. It said that claims of Arab states recalling their ambassadors are also fake.
In a clear contradiction to this denial, the Emirates-financed news channel Sky News broadcast on Wednesday video footage from Qatari state television that included a narration of the statements which Qatar had denied.
This raised questions about the authenticity of the statements which, if proven correct, would lead to a political crisis in the Arab political arena, especially between Egypt and Qatar, whose bilateral relations have been unstable since 2013.
Moreover, a number of Saudi-run news channel, such Al-Arabyia satellite TV channel, repeatedly broadcast news reports of apparent evidence that the Qatari news agency had not been hacked — claiming that the statements are indeed correct.
Meanwhile, numerous Saudi media outlets claimed that a number of Qatari news websites have been banned in Saudi Arabia and the UAE as a response to the statements.
Since the June 30 uprising, the state of Qatar has been subjected to fierce attacks from numerous local Egyptian media outlets and prominent figures, who addressed direct charges to Qatar of being a main sponsor of the terrorist operations that recently took place in Egypt.
On the other side, Qatari-based news channel Al-Jazeera, in the wake of the June 30 uprising, had launched virulent attacks against the current political regime and described the events of June 30 as a 'military coup' that toppled the former Muslim-Brotherhood-affiliated president Mohamed Morsi.