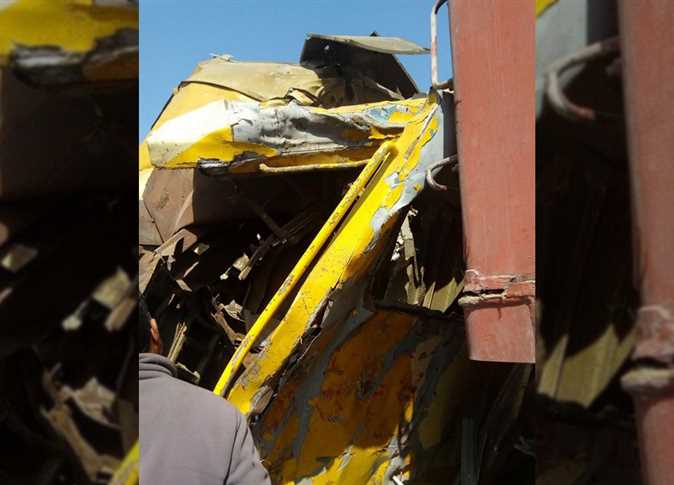 The Ministry of Transport announced that the death toll in a collision between a cargo and a passenger train in Beheira has risen to 15, with 40 people injured.
A passenger train collided with a cargo train in Beheira on Wednesday afternoon. The Railway Authority explained in a statement the cause of the accident, saying part of the passenger train's wheel fell off from the third wagon and hit the cargo train.
The Authority explained in its statement that it immediately lifted the collapsed carriages using specialized machines.
It added that Chairman of the Railway Authority Sayyed Salem headed to the scene of the incident accompanied by other Authority officials.
He added that 30 ambulances were dispatched to the scene to transfer the wounded to hospitals.