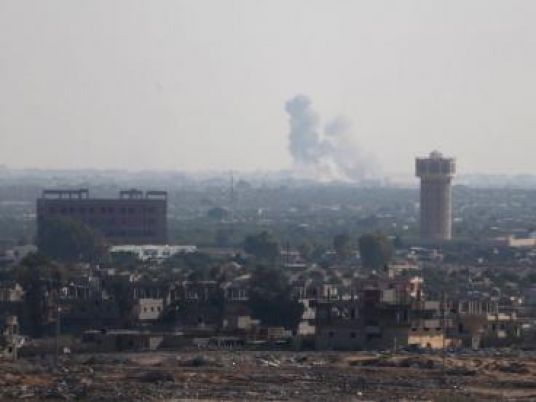 Egypt's army said Tuesday it had launched a "major military operation" against the Islamic State group in the Sinai Peninsula, killing 56 jihadists and losing two soldiers.
The army said it launched the operation Monday morning to "eliminate terrorist elements" around the North Sinai towns of Rafah, Sheikh Zuweid and El-Arish.
It said in an initial statement that 29 jihadists were killed in Monday's fighting. An army an officer and a soldier were also killed, and four wounded, when their vehicle was blown up by a bomb.
A subsequent statement said another 27 jihadists had been killed and 154 arrested Tuesday.
The army often reports large death tolls among the insurgents but they are impossible to verify and there has been little noticeable effect on IS's ability to carry out deadly attacks on the security forces.
IS's Egyptian affiliate said it killed the two soldiers with a roadside bomb that targeted their vehicle as it left a military base with a large convoy.
Egypt has been struggling to quell an insurgency in the peninsula since the military overthrew Islamist president Mohamed Morsi in 2013.
The government says hundreds of police and soldiers have been killed, many of them in attacks claimed by IS's Sinai Province affiliate.
The operation came days after the Sinai Province released a video documenting its attacks on the military in Sinai, including footage of a wire-guided missile strike that destroyed a navy vessel.
The group has claimed several roadside bombings over the past two weeks, which the military has not commented on.
Six peacekeepers, including four Americans, with a multinational force monitoring Egypt's peace treaty with Israel were wounded in two roadside bombings last week.
Under a new law, reporting details of militant attacks that contradict official statements can result in massive fines for journalists.
The law also empowers courts to bar the journalists from working in their profession for up to a year.