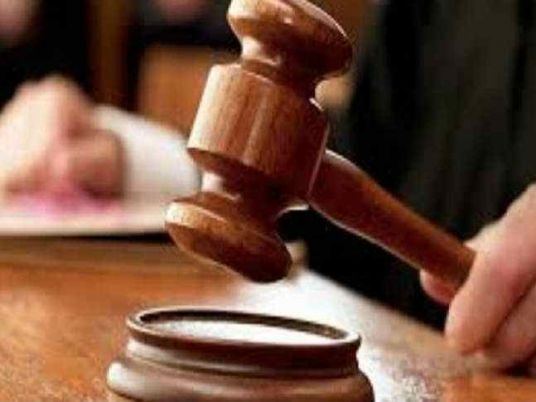 A colleague of a leading investigative journalist and human rights advocate says he is facing accusations from Egypt's military prosecutor.
Lina Attalah, the chief editor of independent news website Mada Masr, says on Twitter that Hossam Bahgat told her over the phone that he has been moved to military prosecution following hours of interrogation by military intelligence Sunday. She says the accusations against Bahgat remain unclear.
Bahgat was summoned to Egypt's military intelligence service for questioning Sunday morning, independent news website Mada Masr reported, adding that the reason behind the order remains unknown.
Bahgat has written investigative reports on the details of a scarcely-publicized military trial of 26 army officers convicted last August of planning a coup against president Abdel Fattah al-Sisi. He has also written about what he described was a "quasi-covert military trial" of members of the Sinai-based, militant, extremist group Ansar Beit al-Maqdes (now the Sinai Province).
In August, the Presidency approved an anti-terrorism law which stipulates a minimum of two years in prison for journalists reporting information on anti-terrorism operations that are at odds with official statements.
Egypt's government has launched a sweeping crackdown on voices opposing the government, including the Muslim Brotherhood and secular and leftist pro-democracy activists.