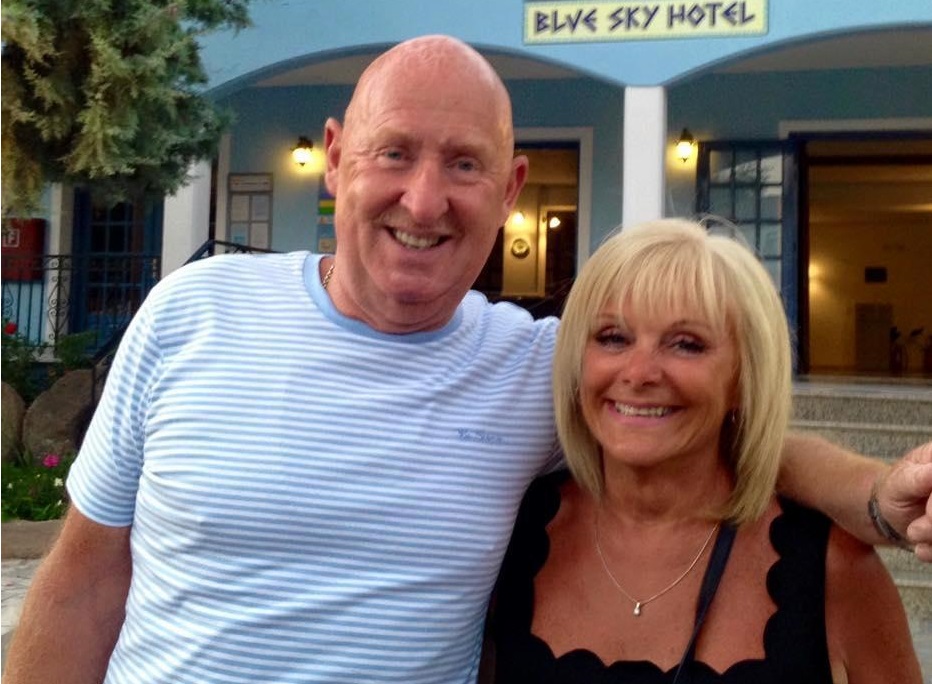 British tourism company Thomas Cook has evacuated 300 guests from the Hurghada hotel where couple John and Susan Cooper were found dead, after fears they were poisoned by Carbon Monoxide from their room's faulty air-conditioning unit. New testimony also suggests that the couple may have died of food poisoning.
More guests have begun to fall ill following the death of the couple, who were found in their room on Thursday.
Thomas Cook described the mass evacuation as a "precautionary measure" that it found necessary after being informed of a "raised level of illness amongst guests".
The evacuated guests will be given the option of either relocating to a new hotel starting Friday, or being flown back home.
Meanwhile, 40 year-old Kelly Ormerod, daughter of the Coopers who joined them on holiday, stressed to Lancashire-based radio station 2BR that her parents were "fit and healthy".
"Prior to going on holiday, Mum and Dad…had no health problems at all," she said, adding that the family was devastated by the incident.
"Dad never went to hospital – he died in the hotel room in front of me. I went to hospital in the ambulance with Mum, where she passed away."
'Disgusting' food
On the other hand, some have raised the possibility of food poisoning.
They include fellow hotel guest 44-year-old Alison Cope, from Moseley, Birmingham, who told the Daily Mail the food in the hotel was "disgusting."
"Half the time we don't know what it is, and can't eat it because it's raw in the middle. We've spent almost two weeks at a five-star hotel eating bread and chips because we at least know what it is," Ms Cope said.
Meanwhile, according to Hurghada governor Ahmed Abdallah, "we took a sample of the food of the hotel for testing. If there was a problem with the food, it would have affected other people."
'Natural causes'
The story began earlier this week, when a vacationing British couple died in Hurghada, according to tourist agency Thomas Cook UK, which had organized the trip. One of the couple was a long-serving employee of Thomas Cook, Burnley branch, and the company launched an investigation into their deaths.
At first, Governor Abdullah suggested to the Telegraph that the couple died of natural causes. "They were two elderly Britons travelling with their daughter," said Abdullah. "We found in their room a case of pills that showed both of them suffered chronic illnesses."
However, today the governorate of Hurghada released a statement saying that John Cooper died of a heart attack as well as a sudden drop of blood pressure, as did Susan Cooper.
In the meantime, a Thomas Cook spokesperson stated "The Steigenberger Aqua Magic Hotel was last audited by Thomas Cook in late July 2018, and received an overall score of 96%.
We will be contacting those customers due to travel to the Steigenberger Aqua Magic Hotel in Hurghada in the next four weeks, to offer alternative holiday options."
Egypt's tourist moment
Egypt has been trying to boost its image following a period of terrorist attacks and political unrest since 2011, which affected its reputation as a premium tourism destination.
The incident comes less than a month after a 41-year-old Czech man died from a shark attack in Marsa Alam, on 3 August.
However, the most recent figures show Egypt's tourist sector recovering. Revenues surged an entire 83.3 percent during the first quarter of 2018, reaching $2.2 billion. The optimistic figures led Forbes to describe Egypt as "stable and ready to welcome back travellers" in July.
It remains to be seen whether this incident will affect the thriving resurgence of Egyptian tourism – but the prospect seems unlikely.