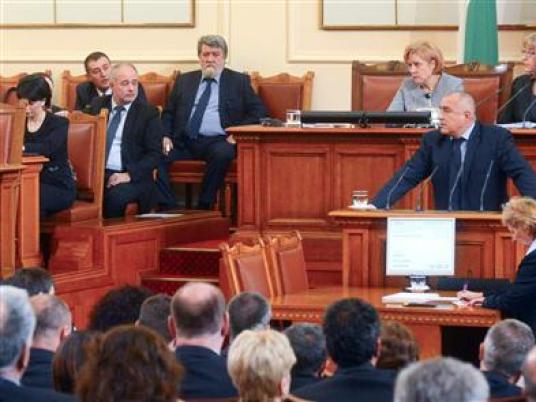 Six Bulgarians working with the UN's World Food Programme (WFP) were detained by Sudanese rebels after their helicopter made an emergency landing in Sudan's war-torn South Kordofan province, the Bulgarian foreign ministry said.
The three-member crew of the helicopter and three officers of Sofia-based Heli Air, the carrier that operated it, were being detained, a ministry spokeswoman told Reuters on Wednesday. The flight was scheduled from South Sudan to Khartoum.
Fighting between the government and the Sudan People's Liberation Movement-North (SPLM-N), which the ministry said was holding the Bulgarians, has increased in South Kordofan and Blue Nile provinces since peace talks collapsed in December.
"This helicopter flew into an active combat zone in South Kordofan that has been subject to bombings by the government," Mubarak Ardol, a spokesman for the rebels, told Reuters. "The SPLM-N thought it was an army helicopter, but after it landed they said they are with the UN.
"We just wanted to confirm they were not linked to the Khartoum regime. We are currently in contact with the UN and the WFP to organise their release.
"Once we confirm that they are in fact working with the UN's WFP and not for the benefit of the Sudanese government, we are fully prepared to release them immediately."
"The Bulgarian citizens detained in Sudan are well and negotiations are underway," Bulgarian Foreign Minister Daniel Mitov said. "This is not captivity, but I could not reveal more details.".
"Our officers are in good health and they are in a safe place," a Heli Air spokeswoman told Reuters.
"The ministry is keeping in constant touch with the Office of UN Secretary General, UN Under-Secretary General for Humanitarian Affairs, the leadership of the UN's World Food Programme and other UN agencies which are working with the Bulgarian government and doing everything for the Bulgarian captives to be released," the ministry said in a statement.
The Sudanese government could not be immediately reached for comment. The WFP did not answer phone calls seeking comment.