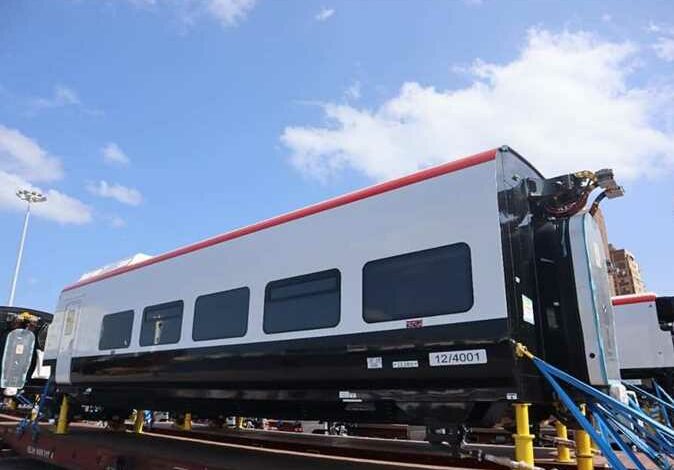 A Coach of the Russian air-conditioned train Number 163 Aswan – Alexandria derailed in the Badrashin area of Giza Governorate, causing the movement to be completely disrupted.
An official source in the railway authority said that a coach of the Russian train derailed, while the flight was coming from Aswan to Alexandria.
He added that work is underway to deal with the situation and restore the movement of trains to normal, and the Russian train completes the trip to Alexandria.
The source confirmed that there were no injuries or deaths as a result of the exit of one of the Russian train coaches .
The source pointed out that the railway is working to maintain trains periodically, to reduce malfunctions and train accidents, and is also implementing a comprehensive plan at a cost of LE 200 billion, to modernize and develop the basic system, to provide distinguished services to the passengers.
Another official source in the Railway Authority announced that the movement of trains on the Upper Egypt lines has resumed, after it had stopped completely due to the derailment of the coach.
The source said that the train driver and his assistant were suspended from work, until the reaching the real reasons that led to the derailment of the coach.