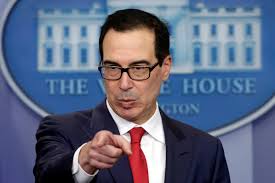 Attorney General Jeff Sessions on Thursday accused technology companies of failing to adequately help federal investigators access encrypted communications, saying last year the FBI was blocked from accessing nearly 7,500 mobile devices.
Sessions criticized the technology sector in remarks in New York City, just two days after an Uzbek immigrant who allegedly drove a truck down a lower Manhattan bike path, killing eight people. He said he was inspired by Islamic State videos, according to investigators.
"This failure to get encrypted information in a timely manner causes law enforcement to waste even more valuable time and resources.  And it could have potentially deadly consequences," Sessions said in prepared remarks.
He added that terrorists should know the United States will use all tools at its disposal, including prosecution in courts and at its Guantanamo Bay prison in Cuba.