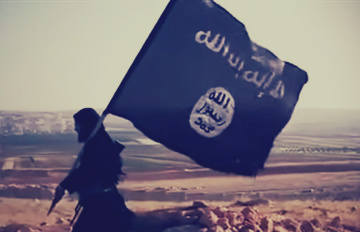 US-backed forces on Saturday seized a major natural gas field in Syria's Deir al-Zor province from Islamic State militants after days of fighting close to the eastern bank of the Euphrates River, a group commander said.
Ahmed Abu Khawla told Reuters that the Conoco gas field was the first of its kind taken by the Syrian Democratic Forces (SDF), an alliance of Kurdish and Arab militias, since it began an offensive earlier this month to capture the eastern province.
In Deir al-Zor, Islamic State is battling two separate offensives, one launched by the SDF and the other by the Syrian army and its allies.
Syrian troops supported by Iranian-backed militias have also crossed to the eastern side of the river, increasing their presence in an area where US-backed militias have also advanced.
The assaults by the Russian-backed Syrian army and the US-backed SDF have at times raised fears of clashes that could stoke tensions between the competing world powers.
Abu Khawla said the Syrian army and their allies were within four kilometers (2.5 miles) of the SDF positions.
Russia said on Thursday it had warned the United States it would target areas in Syria where US special forces and US-backed militia were operating if its own forces came under fire from them, something it said had already happened twice.
The Russian warning underscored growing tensions over Syria between Moscow and Washington. While both oppose Islamic State, they are engaged, via proxies, in a race for strategic influence and potential resources in the form of oilfields in eastern Syria's Deir al-Zor province.