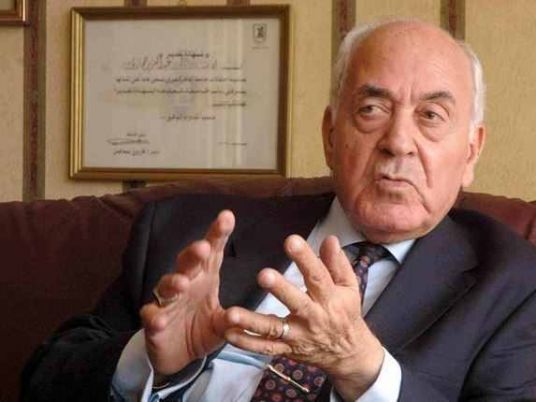 US Representative Don Beyer called for the immediate release of Aya Hegazy, detained in connection with the case against the Belady Foundation for Street Children.
Beyer met with Hegazy's family on Thursday, as they discussed "the conditions of [Hegazy's] confinement, the lack of evidence presented by Egyptian authorities to support their charges, the breakdown in due process which has resulted in seven trial postponements," according to a statement by Beyer.
Egyptian-American Hegazy has been in pre-trial detention for over two years. In May 2014, police raided the offices of the Belady Foundation pursuant to a complaint filed by a man who alleged that his missing son had been held in the foundation's premises in Downtown Cairo. They searched the office without a warrant from the prosecution, arrested Hegazy, her husband Mohamed Hassanein and six others.
The defendants face charges for running an unlicensed organization, inciting street children to join pro-Muslim Brotherhood protests and sexually assaulting minors.
The congressman also discussed the broader crackdown on NGOs, journalists, academics, artists, and human rights organizations in Egyptian civil society, the statement said.
Beyer also called on the US government to "do everything in its power to secure [Hegazy] release."
"Aya's continued detention violates legal standards set by the United Nations, the African Union, and Egypt's own laws," Beyer said, "Despite the extraordinary length of this pre-trial detention, the Egyptian government still cannot present any evidence against her. Aya should be free."
According to the statement, Beyer has been involved in Hegazy's case, and raised the matter several times with US Secretary of State John Kerry and the State Department.
"Egypt is an important security partner, as well as one of our largest aid recipients," Beyer said. "This partnership is deeply undermined by the detention of American citizens on dubious charges, without evidence and with an apparent political motivation. Enough is enough. It's time to free Aya."
Following Beyer's meeting with Hegazy's brother Basel and sister Alaa, they were joined by Northern Virginia U.S. Representative Gerry Connolly for a press conference, where Connolly also discussed Egypt's "well-documented campaign to suppress NGOs and human rights organizations by leveling false criminal charges against their employees."
Connolly urged the Egyptian government to observe human rights standards and uphold the rule of law.
"Aya is a humanitarian, not a criminal. Instead of being free to serve those who are less fortunate, she has been forced to serve time behind bars," Hegazy's family said in a joint statement. "Our demand is simple: bring her home to us. Free Aya now."
On Tuesday, Hegazy's family also met with United States Ambassador to the United Nations Samantha Power to discuss the conditions of her detention.
Hegazy established the Belady Foundation in September 2013, with the aim of providing shelter for street children, developing their skills and securing a safe environment for them, according to the foundation's statement, released following the arrests.