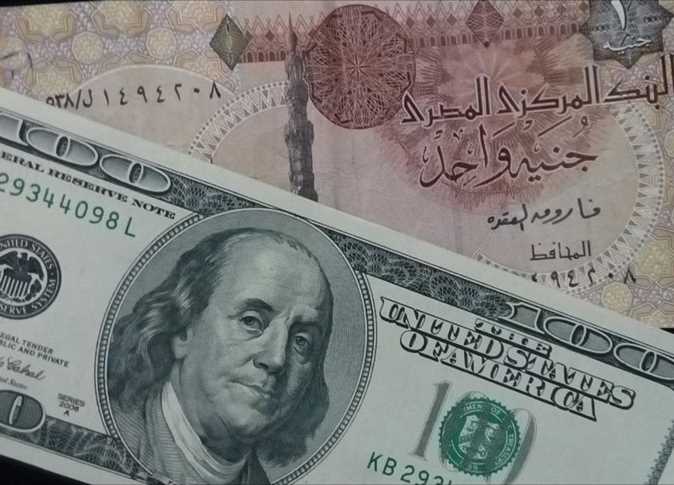 The exchange rate of the US dollar on the black market in Egypt declined significantly during the past days, losing about LE12 and touching its value in official banks in Egypt.
The dollar fell from LE38, to less than LE28 down 35 percent, to be a crushing blow to currency traders on the black market during the past days.
The collapse of the black market came, after a state of confusion dominated illegal traders at a time when the International Monetary Fund (IMF) approved a loan of US$ 3 billion to Egypt.
The Central Bank also decised to raise the interest rate by 300 basis points, or 3 percent.
In national banks and the central bank, the exchange rate of the dollar against the Egyptian pound stabilized, on Thursday, for the ninth day in a row.
Egypt's central bank raised interest rates by 300 basis points on Thursday, December 22, in an attempt to curb inflation rates.
The CBE's Monetary Policy Committee (MPC) raised the deposit rate to 16.25 percent and its lending rate to 17.25 percent.
The CBE issued a statement, on Thursday, November 3, announcing reform measures to ensure macroeconomic stability and achieve sustainable and comprehensive economic growth, floating the Egyptian pound.
Egypt first devalued its currency by 48 percent in 2016, allowing it to float freely in order to meet a key demand by the International Monetary Fund to secure a three-year US$12 billion loan.
The CBE announced the devaluation of the Egyptian pound for the second time in March by nearly 17 percent.
The CBE, on Saturday October 1, raised the required reserve ratio in banks from 14 percent to 18 percent.
The CBE confirmed in the periodic bulletin that the decision contributes to restricting the monetary policy it pursues.
In a meeting on Thursday the Monetary Policy Committee of the CBE kept the overnight deposit and lending rates and the bank's main operation rate at 25.11 percent, 25.12 percent and 75.11 percent, respectively.
The credit and discount rate was also kept at 75.11 percent.
The bank also opted to increase the percentage of cash reserves that banks are obligated to maintain with CBE to become 18 percent instead of 14 percent.