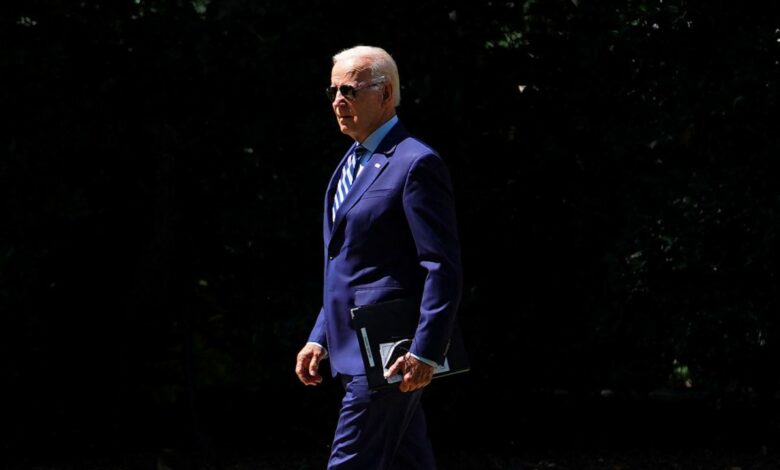 US President Joe Biden's administration is unlikely to significantly change its approach to helping Ukraine fight Russia, sources tell CNN, and is rebuffing some Ukrainian weapons requests for now — even as Ukrainian forces have made sweeping gains and recaptured thousands of miles of territory from Russia in recent days.
US officials broadly view Ukraine's recent momentum as evidence that the types of weapons and intelligence that the West has been providing to Ukraine in recent months has been effective. And some caution that it's too early to call Ukraine's rapid progress in recent days a turning point in the war, warning that Russia is far from a spent force militarily.
Officials do not believe the battlefield landscape has changed enough to warrant a dramatic strategy shift in the short term despite recent Ukrainian requests to lawmakers and the Pentagon for long-range missile systems and tanks, which they assert can help them sustain the push for longer and keep the territory they have regained.
But for now, at least, the US is still not inclined to provide Ukrainian forces with the long-range Army Tactical Missile Systems, also known as ATACMS, that they have been requesting for months, officials told CNN.
Some background: ATACMS have a range of up to 300 kilometers (around 185 miles). The administration still thinks providing those systems could be escalatory because they could be used to fire into Russia itself. Currently, the maximum range of US-provided weapons to Ukraine is around 49 miles.
"It's our assessment that they don't currently require ATACMS to service targets that are directly relevant to the current fight," Under Secretary of Defense for Policy Colin Kahl told reporters in late August.
Last week, Defense Secretary Lloyd Austin intimated the US position hasn't shifted. "The HIMARS, using the GMLRS rockets, have been extraordinary in terms of enabling the Ukrainians to service the targets that they need to service inside of Ukraine," Austin said in Prague on Friday, making no mention of ATACMS.
Since the beginning of the conflict in February, the Biden administration has taken an incremental approach to providing arms to Ukraine — in some cases, later agreeing to send weapons that earlier in the conflict would have been deemed far too escalatory. Its calculus has largely been based on avoiding systems that might be seen by Russian President Vladimir Putin as too provocative, although those lines have moved over time and been criticized by some former officials as arbitrary.
Some US military officials also acknowledged that systems currently considered too escalatory — like F-16 jets, for example — might eventually be provided to Ukraine. But those sources cautioned that such a decision is likely far in the future and isn't linked to Ukraine's recent, but nascent, successes. And there are no indications that such discussions are underway now.