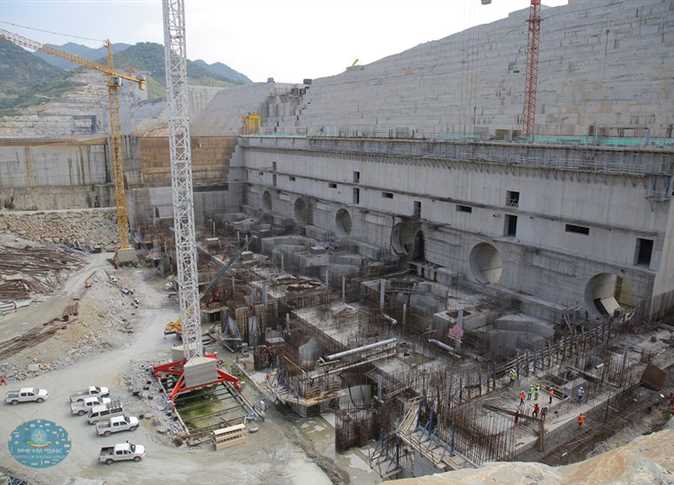 US Secretary of State Mike Pompeo and Ethiopian Prime Minister Abbey Ahmed discussed on Wednesday in Addis Ababa the final draft agreement concerning the contentious Grand Ethiopian Renaissance Dam (GERD) with the final agreement on operating and filling the new dam to be released by the end of February.
During a press conference with Ahmed, Pompeo said that more still needs to be done before a final deal can be reached, according to Al-hurra channel.
Pompeo said that US President Donald Trump considered it a priority to continue working with Egypt, Sudan and Ethiopia in order to reach an agreement satisfactory to all three countries.
"Our mission is not to impose a solution, but to monitor and bring the three countries together. We see each country is interested in the concerns of the other two countries," Secretary Pompeo added.
Egypt's Foreign Ministry announced last Friday that the final agreement concerning rules for filling and operating the GERD would be signed between Egypt, Ethiopia, and Sudan before the end of February, following rounds of negotiations in Washington, DC.
The Ministry added in an official statement at the time that the US was about to finalize the GERD agreement in cooperation with the World Bank.
The last round of talks held in the region in early January had failed to reach a final agreement on filling and operating the new dam in Ethiopia, construction of which began along the Blue Nile in 2011, ahead of an earlier January 15 deadline.
Egypt's government at the time had blamed Ethiopia's "intransigence" on the failure of the talks, held in Addis Ababa, and has denied that the country was under pressure to waive some of its demands during earlier January negotiations held in Washington, DC.
Egypt, which relies considerably on fresh water from the Nile, has voiced fears that the GERD would negatively impact the country's water supply since construction of the dam began on Ethiopia's Blue Nile in 2011, and has insisted that measures be put in place to protect downstream countries in case of drought during the filling process at the dam.
Ethiopia, on the other hand, has reiterated the importance of the project to bolstering the economy in the country, where more than half of the population currently lives without access to electricity, according to a report from AFP.
Edited translation from Al-Masry Al-Youm